The Flavor Of Yogurtland's New Light Ice Cream Probably Won't Surprise You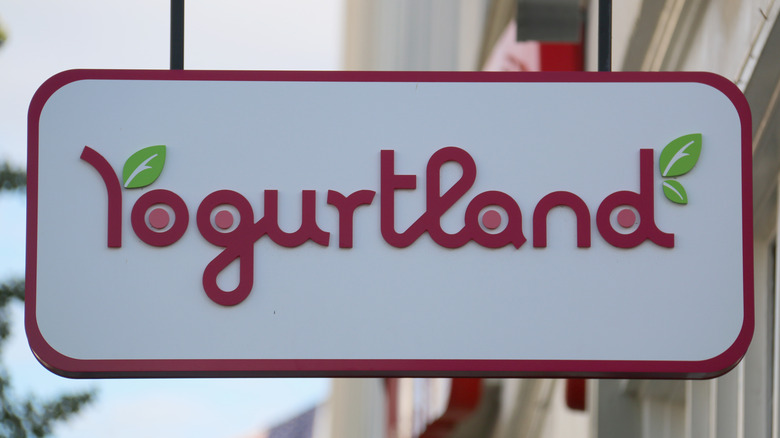 Idealphotographer/Shutterstock
The first inklings of fall are in the air. The days are cooling off just a bit from the scorching summer heat, and fall flavors are beginning to hit the shelves at almost every chain around. Apple, caramel, and of course, pumpkin flavors are showing up in all kinds of delicious forms. From hot and cold drinks to doughnuts and so much more, anyone can already get their fill of all things fall-flavored. That's why Yogurtland is adding its own fall-flavored product to the mix.
According to Chew Boom, Yogurtland has added a new pumpkin spice cold brew light ice cream to the menu. While pumpkin spice is certainly overdone, adding in the element of cold brew to the ice cream definitely livens it up a bit. Though the new flavor probably isn't a surprise to customers, it's certain to be a welcome addition thanks to the complexity of the coffee and the spiced sweetness of the pumpkin spice flavor.
Pumpkin spice isn't the only new flavor, though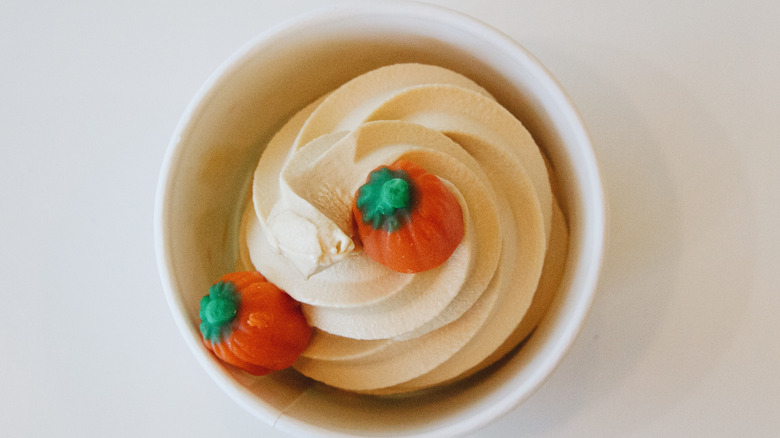 Marta Praslova/Shutterstock
The best part of all is that the new cold brew pumpkin spice light ice cream has less than half the amount of fat as the standard creamy vanilla ice cream at Yogurtland. However, this new fall flavor won't be around forever. It's only available at participating locations while supplies last. So, don't wait too long to give it a try.
If you are simply not ready for fall yet, Yogurtland has added another new flavor to the list of regular frozen yogurt flavors. Inspired by back-to-school, the additional new frozen yogurt flavor is milk 'n fruity cereal. Imagine eating a bowl of your favorite fruity cereal and milk, but served up in frozen yogurt form. It just might be the best after-school treat available at the moment. This new flavor is also only available for a limited time at participating locations. So, visit soon to try both new options.