How Eating A Carrot Injured This Pro Soccer Player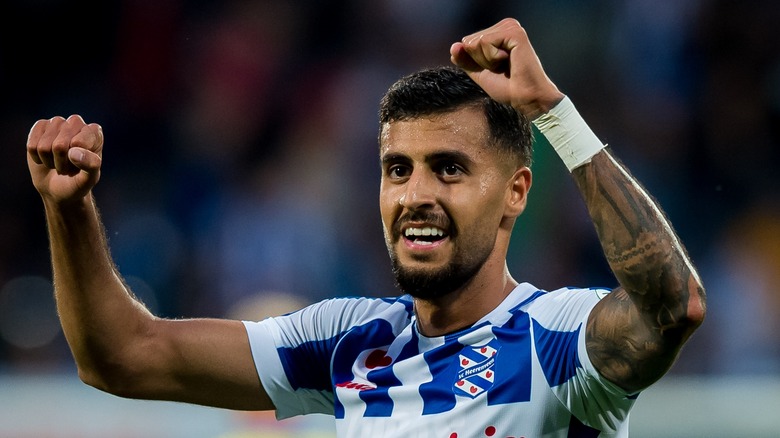 Anp Sport/Getty Images
There are regular every day injuries and then there are really strange injuries from seemingly harmless situations. You'd think that the most obvious way for a soccer player to be harmed would be on the field, but for Swedish pro Rami Kaib it happened during a quick snack break. Again, you might think Kaib's injury was soccer-related, but in fact, as The Sun revealed, the culprit was a carrot.
According to the publication, a reporter told a Dutch news outlet that after the athlete experienced an impact to his jaw during a game, he bit into a raw carrot and suffered a major injury. "He ate a carrot and that carrot was quite hard. And then, crack – broken jaw. A carrot!" the reporter explained as it was confirmed that Kaib will be out of commission for a few weeks until his jaw recovers. As 90min hypothesizes, the 24-year-old soccer star will likely need to consume a liquid diet until his jaw heals. Who knows if he'll opt for carrot juice in the meantime?
Have other soccer players suffered odd injuries?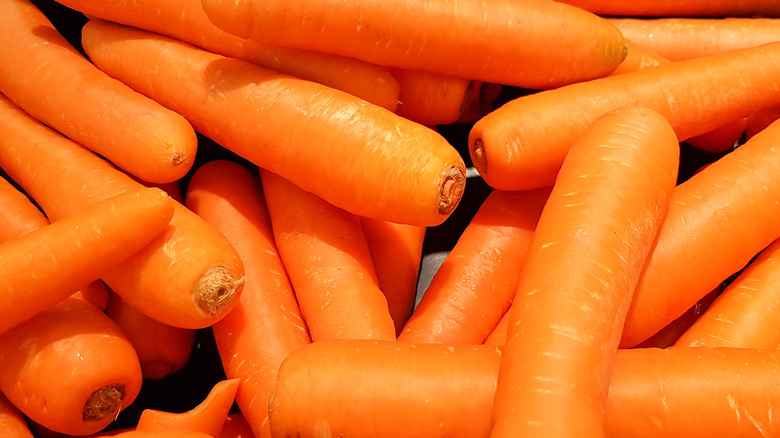 MrPichai/Shutterstock
Kaib's bizarre injury is certainly memorable, but surprisingly, he isn't the only athlete to have to take a seat on the sidelines for reasons unrelated to the sport. The Sun describes that British goalkeeper Dave Beasant once broke a tendon in his toe while trying to catch a bottle of salad dressing mid fall. Meanwhile, 90min recalls that another British soccer player, Liam Lawrence, tripped over his dog and twisted his ankle.
Inactivity is equally risky. As The Guardian shared, soccer player Rio Ferdinand strained a tendon in his knee by resting his leg on a coffee table as he watched television. The source lists dozens of equally implausible sounding injuries, including a Norwegian player who ran into a moose while jogging and had to drop out of an international tournament. Considering the numerous stories, a carrot doesn't seem so bad after all. Nevertheless, chances are Kaib will think twice before snacking on raw carrots again.