This Recipe Is So Good Lidia Bastianich Makes It 3 Times A Week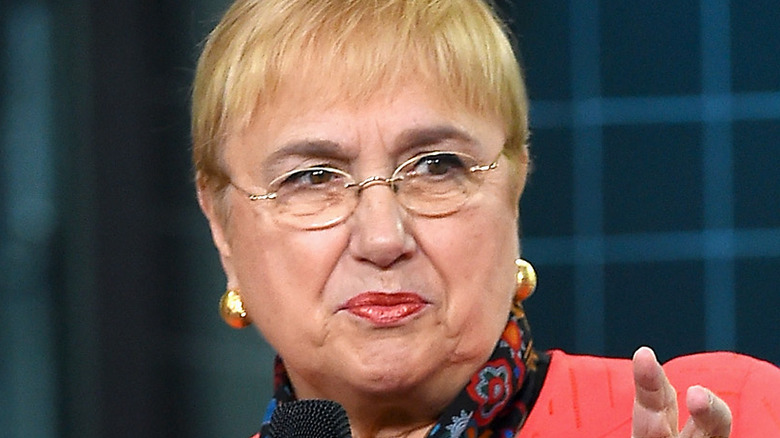 Ben Gabbe/Getty Images
If you're craving an easy homemade Italian meal for dinner, there's only one person to turn to and that's Lidia Bastianich. The Emmy award-winning public television host has authored over 10 cookbooks and has been on TV since 1998 (via LidiasItaly.com). In fact, she even knew Julia Child back in the day and made a guest appearance on her show, "Julia Child: Cooking with Master Chefs," back in 1993, per Cucina Toscana. But Bastianich is about more than just cookbooks and TV. Since getting her start in the '90s, the Italian chef has opened three critically acclaimed New York City-based restaurants of her own, including Felidia, Becoo, and De Posto. Did we also mention she has her own line of artisanal pastas and all-natural sauces?
Clearly, Bastianich is the real deal. So when she spills the tea on her favorite recipe to make again and again, it's best we listen and take notes because it's bound to be mouth-wateringly delicious. Speaking with Taste of Home magazine, Bastianich revealed that one of her two favorite Italian recipes to make on repeat is her homemade primavera pasta. Not only is the dish inexpensive, she explained, but she finds a way to make it a little bit different every time so it never goes out of style.
The vegetables in her pasta primavera are interchangeable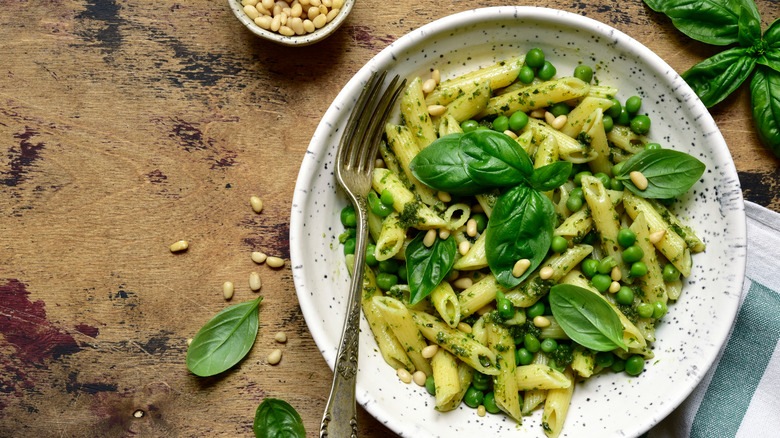 Liliya Kandrashevich/Shutterstock
If you're wondering how Lidia Bastianich is able to eat primavera pasta three times a week and never get sick of it, you're not alone. In her interview with Taste of Home magazine, the renowned Italian chef revealed that she keeps her primavera recipe fresh and exciting by swapping out the vegetables for whatever she has on hand or growing in her garden at the time. The only ingredients she strictly abides by are the pasta noodles, pesto, and cheese. "I make the primavera with whatever vegetables there are," she told the magazine. "I take whatever I have coming up in the garden. Some peppers, some frozen peas and salad." For days she's craving protein, she'll add sausage crumbles or slices of chicken breast.
Unlike spaghetti, there are a few extra steps and ingredients to making homemade pasta primavera. Bastianich's full recipe can be found at the end of her interview with Taste of Home, including the ingredient list and instructions. Be sure to allow yourself at least 30 minutes for cooking and an additional five to 10 for prep. If you would like to top the pasta with protein, you'll need to add more time and whatever necessary ingredients.