The Truth About Darian Barnes From Worst Cooks In America: Halloween Redemption 2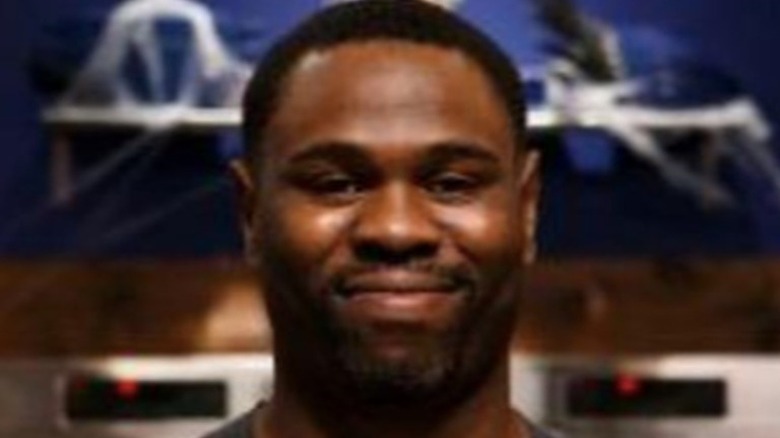 Instagram
Most cooking shows consist of contestants with an impressive array of culinary skills. Chefs attentively combine ingredients, creating dishes that look like masterpieces. Ultimately, the results are spectacular and great to watch but it can be hard to relate. That's why the Food Network's "Worst Cooks in America" is a fun twist on standard kitchen competitions, since contestants must participate in a boot camp to improve their cooking abilities.
Food Network announced that on September 26, the remaining four candidates from "Worst Cooks in America: Halloween Redemption 2" will compete for the final prize of $5,000 to remodel their kitchen. Chefs Anne Burrell and Michael Symon will be leading the amateurs throughout the series.
Among the four worst cooks is Darian Barnes, a former NFL player and Super Bowl champ who has moved from the gridiron to the kitchen. According to Fansided, Barnes previously appeared on Season 20 of the show, but he didn't take home the winning title. Even though he didn't win the first time around, Barnes tells the source that the competitive dynamics he perfected as an athlete certainly played a part in his ability to stay focused and learn on the show.
Did he learn a lot on the show?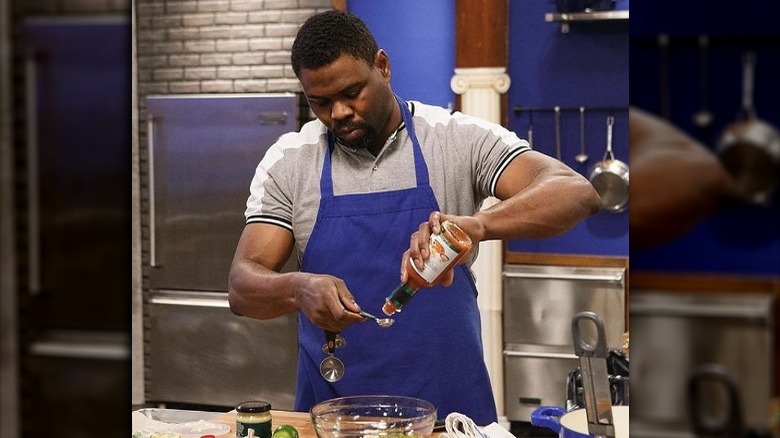 Instagram
In an interview with Fansided, Barnes talks about how being the father of four daughters encouraged him to try this new endeavor. He shares that he wanted to show them that he could learn to cook through perseverance, adding that he wants his kids to know they "should never be afraid to learn something new." Patch reports that Barnes is now an elementary school teacher, a sign that he practices what he preaches. Aside from teaching his kids that they could attain their goals through hard work, Barnes wanted to be able to cook meals they all liked, especially since his wife returned to college to become a teacher, too (via Fansided). It appears his family was on the same page, because according to Patch, his wife and daughters sent in his application for his original appearance on "Worst Cooks".
His top tip for inexperienced home cooks is to start with the basics, which he learned during his first stint on the show. However, his ultimate take-home lesson was "learning to cook brings people together." Surely the team spirit Barnes mastered as a football player contributed to his ability to work well with his fellow competitors. Although he enjoys group activities, Barnes is also a keen reader in his spare time, according to Patch, though with his busy home life, work and extracurriculars, it's unlikely that he has much time for it these days.