Chick-Fil-A's CEO Dan Cathy Is Resigning. Here's Who Will Take Over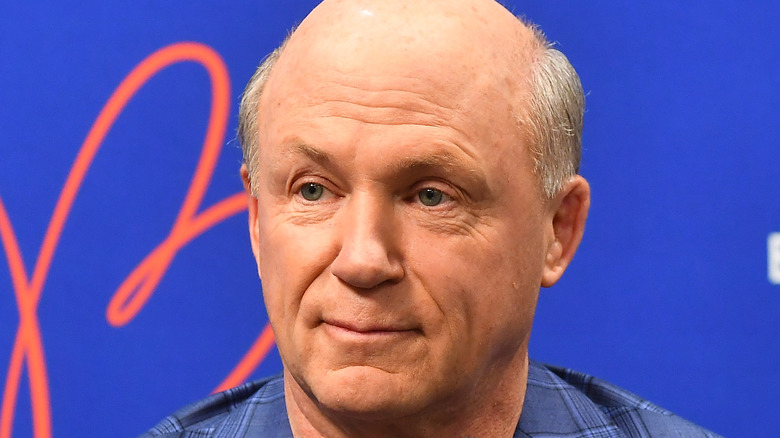 Paras Griffin/Getty Images
September 16, Chick-Fil-A announced a big change in their corporate offices: CEO Dan Cathy (pictured) would be stepping down from the role he's held since 2013. "The most successful CEO transitions are made when the next leader is ready to lead," Dan said in a statement provided by the company, posted at The Chickenwire.
Dan Cathy took over the company, after his father and founder of the company, S. Truett Cathy, stepped down from the role. When S. Truett passed away in 2014, Dan was named chairman of the board in addition to his role as the executive officer.
Dan's tenure with the beloved fast-food restaurant has been impressive. Annual revenue grew from around $1B to $16B during his time at the helm, according to the same press release, but apparently it's time for new leadership to step in. However, Dan made it clear this change had nothing to do with his own health or fitness for the role; rather, it was about the new leader's potential.
"I'm in excellent health, I continue to love this business and all of you with all my heart, and I'm as energized as I've ever been about Chick-fil-A and our shared future," Dan said, "Instead, this CEO transition is about his readiness to lead us forward."
Dan's son, Andrew Truett Cathy, will take over as CEO
A long-standing family business, it's no surprise that the company's new CEO is none other than Dan's son, Andrew Truett Cathy (pictured).
"As a privately held, family-owned business, Chick-fil-A is able to look at succession through a longer lens and approach a transition like this in a thoughtful and coordinated way," Dan said in the press release. The change is set to take place officially on November 1. Dan will continue in his other role as chairman of the board, reports Atlanta Business Chronicle.
Andrew, in many ways, has been preparing for this role for most of his life. Though his official beginnings with the company started in 2005 as an operator of the Tyrone Boulevard Chick-fil-A in St. Petersburg, Florida, he's also worked as a franchise selection consultant, was a member of the executive committee, held the role of chief people officer, and in 2019 was named the executive vice president of operations.
"Over the years, I've been fortunate to work with and learn from so many Chick-fil-A Operators and executive leaders, including my dad and grandfather. I look forward to continuing to work closely with our great operators and staff as we continue to have a positive influence across the communities we serve as a purpose-driven company and one of America's most trusted brands," Andrew said of his new role.
Though the transition is well-thought-out, it did spark some conversation from Chick-Fil-A super fans. "If this is true I hope his son doesn't seek to dramatically change Chick-fil-A," one Reddit user wrote.