The Tragic Reason Family Dinner Is So Important To Andrew Zimmern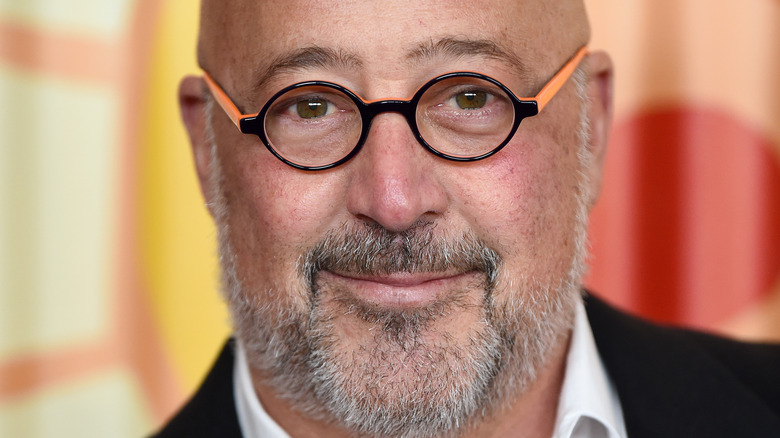 Dimitrios Kambouris/Getty Images
Celebrity chef and TV personality Andrew Zimmern is a respected figure who has entertained his fans for a long time with his various TV series and publications. According to his official website, Zimmern has been drawn to a food career ever since he was a child. After finishing his studies, he worked in several eateries and also helped start a few restaurants. His hard work eventually led to him being named the executive chef at the popular Minneapolis eatery Un Deux Trois. 
Zimmern's work at Un Deux Trois was so impressive that he received plenty of media attention, which led to his TV gigs. One of his most recent shows, "Family Dinner," is all about dining with your loved ones — exploring a relatable concept. According to Travel and Leisure, Zimmern had a clear vision for the TV show. "A family eating together was the best way to show the rest of the world what that culture and what eating was like," he explained. As far as he's concerned, the show is informative, moving, and entertaining all at once. When it comes to the show's underlying concept, Zimmern had a very personal and heartbreaking anecdote to share.
His childhood was a mix of happiness and sadness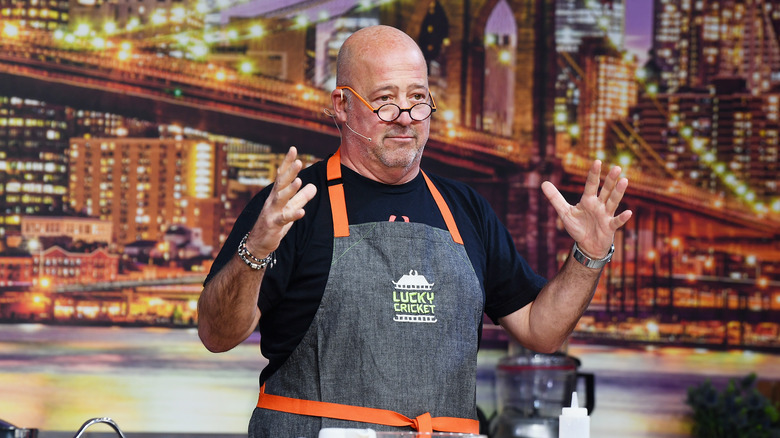 Dave Kotinsky/Getty Images
For Andrew Zimmern, it's priceless to be around families as they get together to share a big meal. He told Parade that his childhood was "happy and very sad" at the same time. His parents decided to separate when he was a child. His grandparents died, and other family members moved to faraway places. Before these events, Zimmern did experience "big family get-togethers" but sadly, that period of his life didn't last for long. 
As a grown-up, the chef believes that "family food" has been an undeniable part of his content. He added, "I realize I've been the person in search of a family all along, that this is my healing, this is a way that I make myself whole." For Zimmern, being a part of "Family Dinner" is an opportunity to connect with other families. Filming the show has helped him heal in many ways. "It's a really wonderful experience," he said, "and it does bring my personal life full circle."