Del Taco Has A New Rewards App. Here's What Fans Need To Know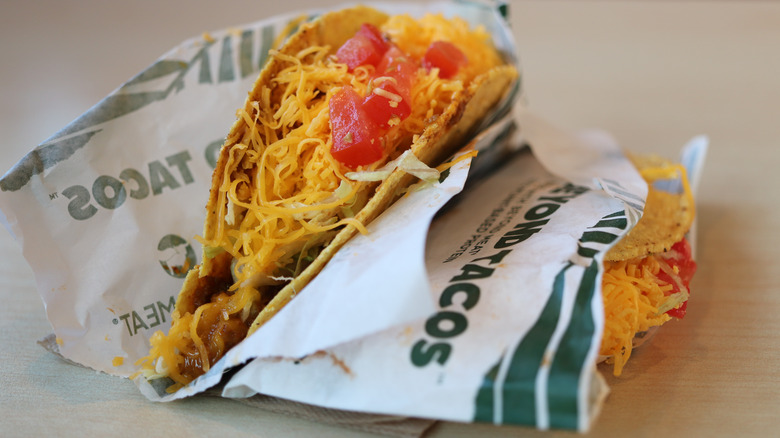 Deutschland reform/Shutterstock
Calling all crunchy taco and bean and cheese burrito lovers! Del Taco is the latest fast food restaurant to hop on the loyalty app bandwagon, QSR Web has reported. According to the statement, the loyalty program and app is being called, "Del Yeah!" Starting September 16, patrons can begin using the app to score free food and exclusive deals at all 600 Del Taco locations. All customers have to do is download the app (for Android or iPhone) and create their own Del Yeah! account with their email.
"At Del, ensuring our customers leave our restaurants feeling satisfied and appreciated has always been a critical part of who we are as a brand, so it was essential for us to capture this in the design of the new Del Yeah! Rewards app. As with any relationship, the more you put into it, the more you get out, which is exactly the approach we took here," Del Taco's vice president of marketing technology Erin Levzow said in the press release obtained by QSR Web. So what does this mean for die-hard customers like yourself? The more you visit, the more coupons and rewards you'll earn, including free food items and drinks like their beloved iced coffee.
Del Taco app has four loyalty tiers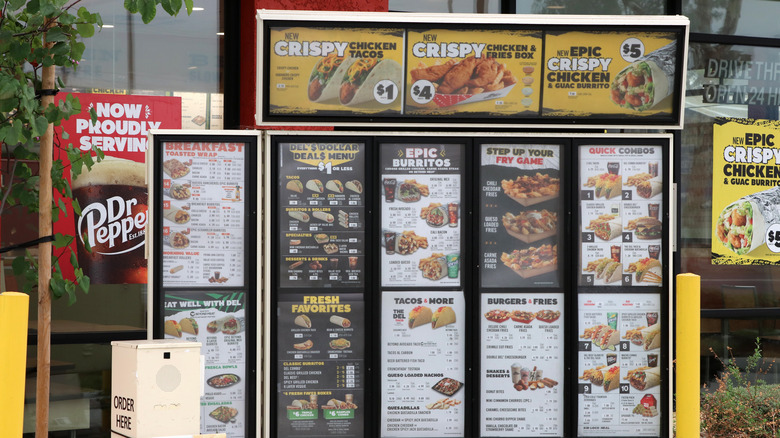 Eric Glenn/Shutterstock
According to Del Taco's press release, the Del Yeah! app offers four different reward tiers called Queso, Scorcho, Inferno, and Epic. As you advance to higher tiers, the more coupons, rewards, swag, and free food you'll have access to. The tier system was created to ensure every customer has the opportunity to get in on the rewards, no matter the frequency of their visits.
However, should Del Taco be part of your everyday commute, you'll see that appreciation reflected in the app. "Each time the app is utilized, our guest is investing their hard-earned money and time in Del Taco and for that, we want to thank them by gifting them food and exclusive experiences the more time they spend with us," Erin Levzow said. Either way, all app-users will receive a reward on their birthday and free coffee prior to 11 a.m. Del Yeah! will also give customers the option to place orders online and pick up in-store, drive-thru, or through the app. Sign up for the Del Yeah! rewards app today and get two free tacos as a thank you from Del Taco — not bad for a quick app download.