Del Taco Just Announced 3 New Caramel-Filled Drinks For Fall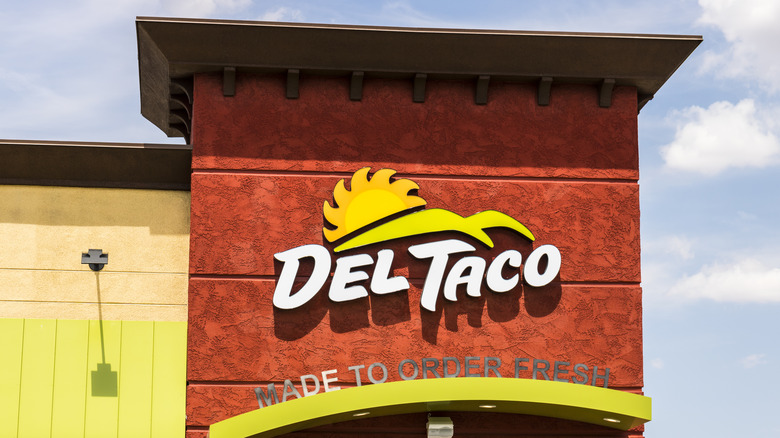 Jonathan Weiss/Shutterstock
As the end of summer approaches, but well before the very first leaf can even fall, there's an occasion on the horizon that gets cool-weather fiends humming with excitement. It's the big reveal of pumpkin-spiced items, like a certain fall drink that was recently launched at Starbucks, among other autumn-flavored specialties. But while the Pumpkin Spice Latte and pumpkin-spiced everything else have risen to ultra-fame over the years, there are plenty of other fall flavors to sip (via Chow Hound).
Those other options tend to include hot toddies, apple-inspired beverages, and even some spiked pear drinks. While Del Taco is clearly taking inspiration from one of these alternatives to pumpkin spice, the chain is also introducing two additional drinks that might seem less obvious but are perfect for fall (via Chew Boom). Best of all is that all three of the new sips are caramel-themed. Anyone who is a sucker for the sweet flavor — and especially those who love caramel apples — might be pleased to find this reprieve from the pumpkin onslaught.
These are the 3 new flavors to try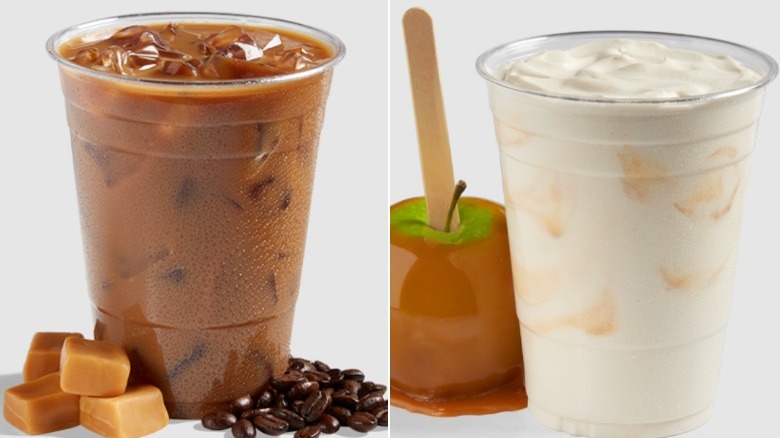 Del Taco
The three new flavors to debut at Del Taco include a Caramel Apple Shake, a Caramel Dulce De Leche Shake, and a Caramel Iced Coffee (via Chew Boom). To kick things off, the iced coffee will be cold and creamy and is touted as a drink you can enjoy at any time. It sounds like a great option for those who love their caramel macchiatos.
The two shakes start with a classic vanilla base. The Caramel Apple Shake contains Granny Smith apple puree blended in with creamy caramel for what sounds like a promising sweet and tart combo. The Caramel Dulce De Leche Shake combines sweet ribbons of caramel with the vanilla base. Both drinks are made to order. These beverages are already available, so you don't even have to wait to try them (via the Del Taco website). So, if these sound like your cup of tea (or rather, coffee), you can head to your local Del Taco and give them a try.