The One Dish Patti LaBelle Always Serves In The Summer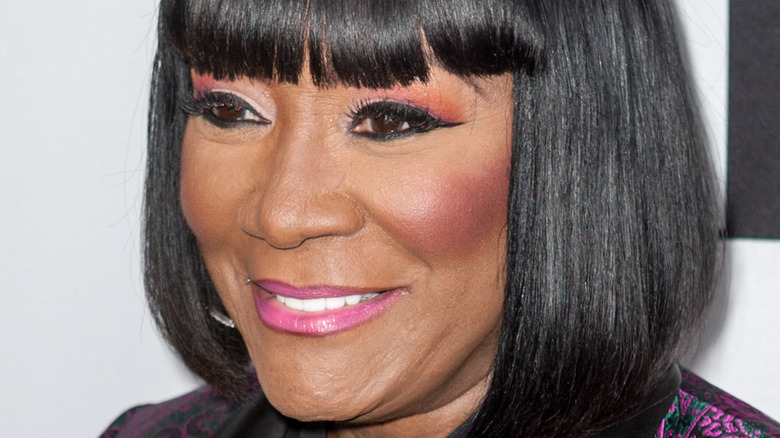 Jamie Lamor Thompson/Shutterstock
Patti LaBelle is not just the queen of soul. She exudes perfection in all she does. Her music can lift you out of a funk and get you dancing in the grocery store aisles or in your car. The "Lady Marmalade" singer is just that good. The Grammy award-winner also has the credentials when it comes to the kitchen. LaBelle once hosted her own cooking show, "Patti LaBelle's Place," on the Cooking Channel, where she shared her countertops and mixing bowls with celebrity guests like 50 Cent, Cedric the Entertainer, Robin Roberts, and Tamron Hall. During LaBelle's 2017 season, Courtney White, Senior Vice President, Programming, Scripps Networks Interactive said of the icon, "Patti's cooking talents are legendary among her friends and family, and we are thrilled she's sharing that side of herself with our viewers" (via PRmNewswire). Us, too! 
LaBelle is especially well-known for her baked goods, which, per Food & Wine, led to a partnership with Walmart, where she sells her tasty treats under the Patti's Good Life baked goods label. They include LaBelle's Southern Buttermilk Pie, Peach Cobbler, Bread Pudding, Banana Pudding, and Sweet Potato Pie. In fact, LaBelle's sweet potato pies are so beloved, Walmart sells about 36,000 of them every single day. But all those awesome Southern desserts are not what have us salivating at the moment. Instead, it's the dish LaBelle always serves to family and friends during the summer that has our stomachs rumbling in anticipation.
Patti LaBelle's go-to lobster-shrimp cakes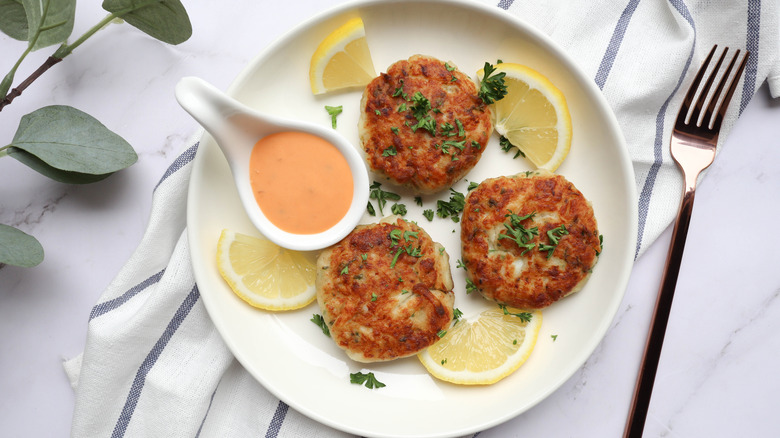 Be Saowaluck/Shutterstock
Per Delish, when Patti LaBelle hosts gatherings at her home during the summer, she has one dish that she turns to that is a sure crowd pleaser — and it's easy to make, too. LaBelle told the food site her go-to is Lobster-Shrimp Cakes with lemon aioli. LaBelle said this seafood dish is perfect because "you don't have to spend too much time over the stove." LaBelle shared the recipe with Tamron Hall on Hall's show during quarantine, and it sounds delicious. In addition to meat from steamed lobster claws and extra large shrimp, LaBelle shared with Delish that she likes to add a little kick to her Lobster-Shrimp cakes using habanero peppers, but LaBelle also noted that, if your tongue can't take the heat from these fiery peppers, you can leave them out. 
LaBelle's cooking really comes from the heart and her passion is real. She told Delish, "I think every morning when I wake up, What am I going to have for dinner? And who am I going to feed?" This isn't the first time we've seen the diva pair lobster and shrimp together to make a meal. Back in 2007, LaBelle appeared on CBS' "The Early Show," where she made her decadent macaroni and cheese with lobster and shrimp.