The Real Reason Alton Brown Has So Many Bow Ties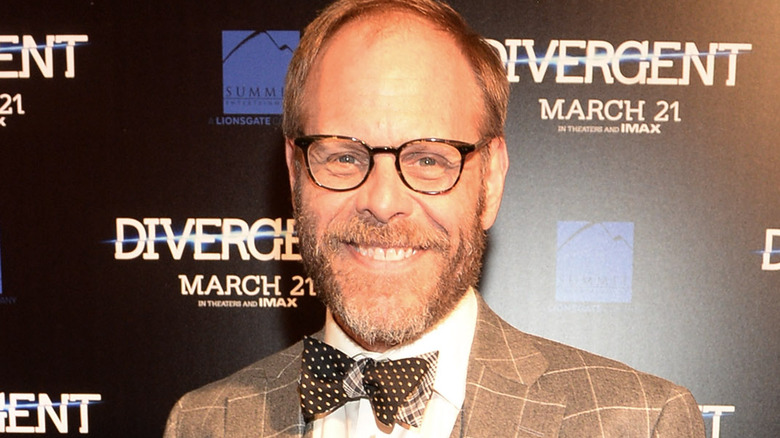 Rick Diamond/Getty Images
There's nothing like a bow tie to spiffy up an outfit. Alton Brown is known for his dapper fashion choices. The host of Food Network's former show "Good Eats" is often found wearing suits and sometimes a quintessential accessory for the snazzy dresser: a bow tie. Turns out, Brown began wearing bow ties for two reasons.
Brown's affinity for bow ties started when he was left a collection of about 145 bow ties by a late art professor who had spent 30 years amassing them (via Food Network). According to Delish, as of 2016, Brown's collection had expanded to include around 200 bow ties.
Brown's bow tie collection brought him such joy that in 2014, he collaborated with Hook + Albert, a maker of high-end travel accessories, to design and produce a line of limited edition bow ties and pocket squares with catchy names like the "sweet and sour" tie (via Toys & Tools). Beyond his own line of ties, Brown wants to help foodies curate their own style through online resources.
Looking sharp as a knife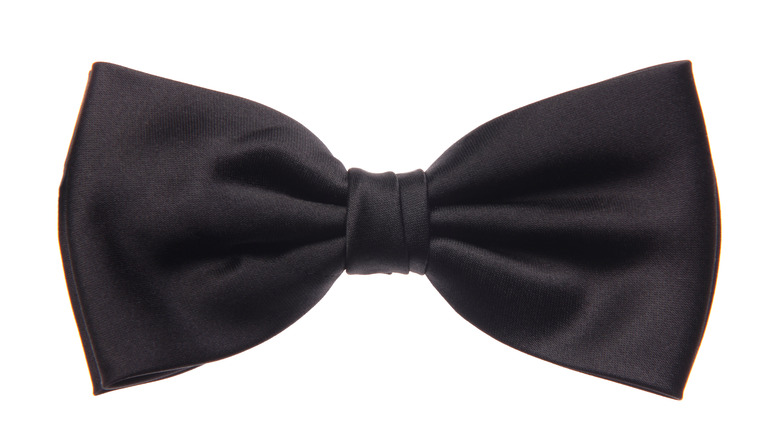 mariesacha/Shutterstock
Love the smart, crisp look of bow ties but not sure how to tie one on? Never fear: Alton Brown posted a YouTube video in 2014 instructing viewers on the fine art of tying a bow tie. "Hi, Alton Brown here, in my closet, to tell you that bow ties are cool," the video starts. "Everybody knows this, yet so many of the bow-curious out there resist the urge to simply tie one on." Over the course of the video, Brown teaches viewers about the different types of bow ties (did you know James Bond wore a "batwing" bow tie?) and tells them how to measure their necks, among other tricks.
But it seems as if Alton Brown may have moved on from his once-beloved bow ties, as Eater states in a 2016 article that he had stopped wearing his signature bow ties because he thought they make people "look pudgier than they really are." Men's Journal corroborated Eater's story, stating that Brown said he thinks "skinny guys look great in bow ties," however, he had gained some weight and therefore chose to abstain from wearing his once-adored bow ties until he drops some pounds.