Michael Cimarusti Shares His Best Trick For Cooking Fish - Exclusive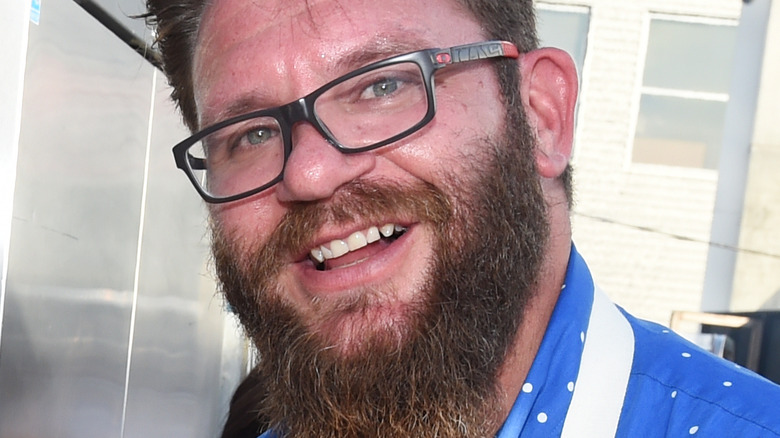 Bernstein Associates/Getty Images
For some, cooking fish well can be a fickle and tricky endeavor. But for Michael Cimarusti, who runs a two-star Michelin restaurant, seafood and fish are his specialties, and he knows how to prepare them far better than most. According to The Healthy Fish, overcooking or undercooking fish is the top mistake most people make while preparing fish at home. Fortunately, Cimarusti shared his top tip for cooking fish with Mashed during an exclusive interview prior to his appearance as a guest judge on the finale of "MasterChef." But best of all is that it is very easy and even more cost-effective.
"My philosophy, generally, especially when you're cooking finfish, is cook it until you think it's done, and then pull the fish out, whether it's out of the oven, off the grill, out of the saute pan, let it rest for a couple of minutes, and then check it," Cimarusti said. But the way he actually checks to see if the fish is done is ingenious.
Michael Cimarusti uses this common baker's tool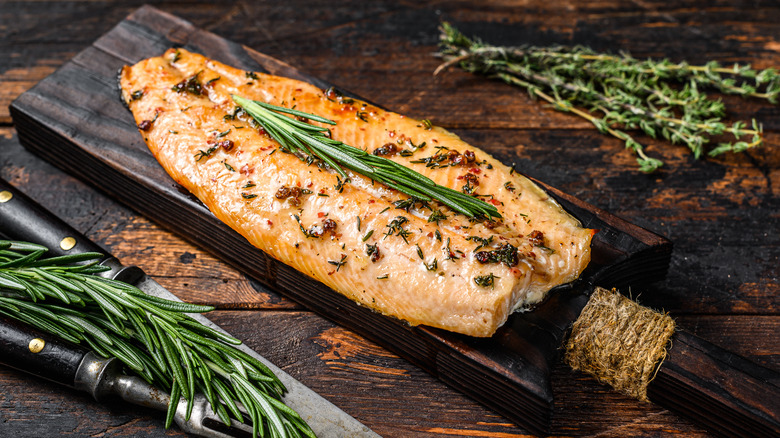 Mironov Vladimir/Shutterstock
Cimarusti uses a tool that most home cooks likely already have on hand. "The way I always check for doneness of fish is by using a cake tester, those little Ateco cake testers you can buy for 99 cents in the bakery aisle of your supermarket," he said. "When you're testing the doneness of a cake, you stick it into the middle of the cake and you pull it out, and if it comes out dry, the cake is done," Cimarusti explained. "Well, when it comes to fish, it doesn't work that way," he added.
Instead, Cimarusti explained exactly what you want to see and feel when using a cake tester on fish. "What you do is you push it into the flesh of the fish, at the fattest part of the filet or the thickest part of the fish, and leave it there for 15 or 20 seconds, and then either touch it to your bottom lip or touch it to your wrist, the way you would test milk from a baby bottle, and if it feels a little bit warm, like warmer than body temperature, but not crazy hot, then the fish is probably done," he said. But he warns that people should remember that fish can always be cooked longer, but it can't be cooked less if you pull it out of the oven too late. "Always pull the fish a little bit earlier than you think it should be pulled," Cimarusti added.
So, keep cake testers on hand for both your baking and cooking fish to perfection.
For more from Cimarusti, follow him on Instagram. If you happen to be in the Los Angeles area, check out seafood expert Michael Cimarusti's restaurant Providence.