Minnie Driver's Go-To Italian Restaurant Order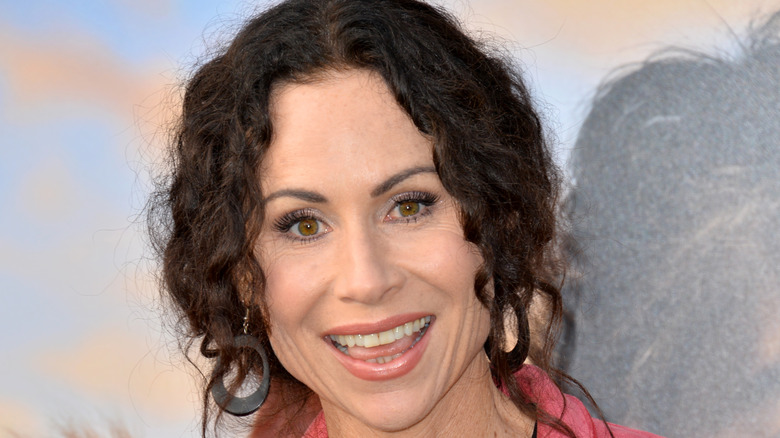 Featureflash Photo Agency/Shutterstock
Actor Minnie Driver, perhaps best known for her role in "Good Will Hunting," which earned her an Oscar nomination (via IMDB), also appeared in "Big Night," a 1996 film about two Italian brothers who try to hit it big by opening an Italian restaurant in New Jersey. In 2016, for the 20th anniversary of the film, Driver and co-stars Tony Shalhoub, Stanley Tucci, and Isabella Rossellini sat down with Bon Appétit to discuss the movie's legacy, their favorite foods to cook, and their first picks off the menu when they dine out at Italian restaurants. 
While Tucci and Shalhoub went for veal Milanese and risotto, Driver's taste tended to sway more toward the pasta end of the spectrum, as she is a sucker for a good potato gnocchi and also for another special type of pasta, stating it may be "about the most delicious thing you will ever taste."
Minnie Driver dishes on her favorite Italian cuisines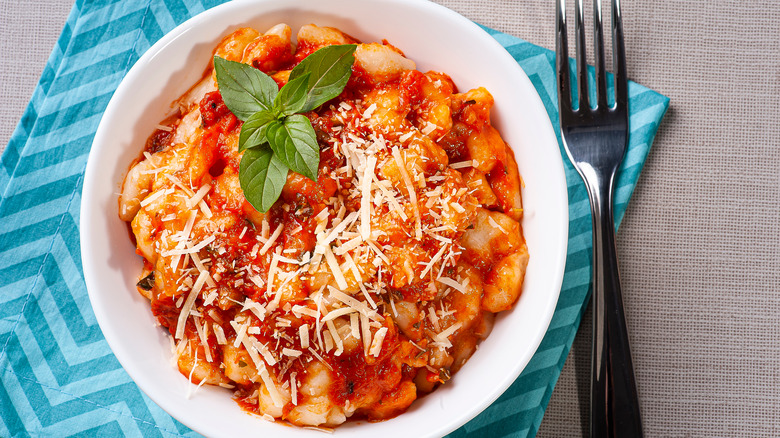 flanovais/Shutterstock
Minnie Driver told Bon Appétit that she likes her gnocchi made with tomato sauce, and said "Also, there's a pasta called panzerotti, which they make at a restaurant called George's here in L.A. He used to make it with only mushrooms, and I begged him so often to make it with tomato sauce that he does that now."
When it comes to authentic Italian restaurants, however, Driver said you'll have to venture outside Los Angeles to find her favorite. She raved about this eatery's use of fresh, local ingredients, which contributes to her love of her favorite dish at the restaurant: anchovies.
"It is called Lo Scoglio, near Positano in the Bay of Naples, down on the Amalfi coast. It's right on the water. They grow everything in the farm that's right above it in the hills. The tomatoes are quite literally still warm because they had just been picked from the garden, and the fish had come out of the sea that morning," she said (via Bon Appétit).