This Should Be Minnesota's Official Food, According To Reddit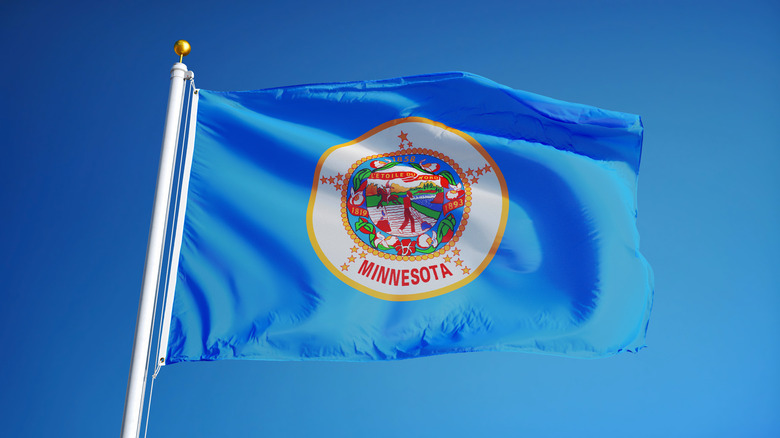 railway fx/Shutterstock
From the sprawling multi-story monument to shopping and fun known as the Mall of America, to the purple velvet-draped halls of Prince's Paisley Park, or the bustling city life of the Twin Cities, there's plenty of things you may think about when someone mentions Minnesota. Perhaps one of the lesser known things about of the Land of 10,000 Lakes is their selection of food. The state's official website proclaims that comfort food, that type of warm, feel-good food, is their specialty — and they certainly have the dishes to back it up. With creations like the Juicy Lucy (a burger stuffed with cheese, and on occasion, topped with peanut butter and bacon), golden-brown cheese curds, and exotic Scandinavian dishes, it would be no surprise that many food lovers of both home-cooked meals and even the sometimes strange would take a culinary trip to Minnesota.
There is such fanfare for Minnesota's food that a small group of folks on Reddit (via FoodandWine) that the state food, currently a simple Honeycrisp Apple, should be changed to reflect the state as a whole.
The new state food should be the Tater Tot Hotdish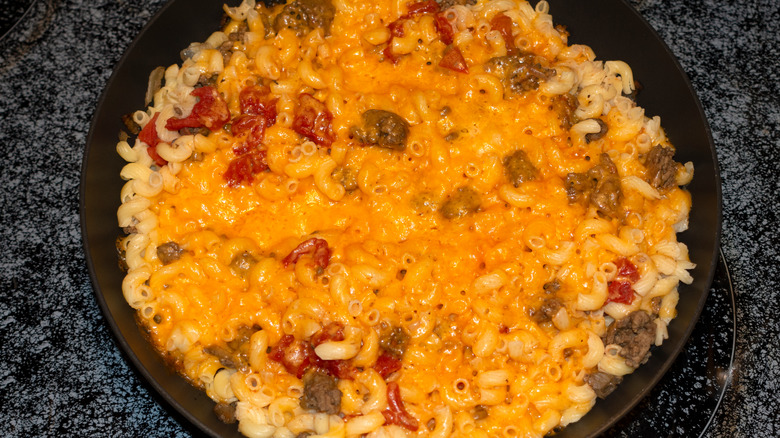 Steve Skjold/Shutterstock
The Tater Tot Hotdish — "hotdish" being a Minnesota slang for casserole — is an extraordinarily simple, yet delicious dish. According to the book "How To Talk Minnesotan," the hotdish is described as a "traditional main course, hot dish is cooked and served hot in a single baking dish and commonly appears at family reunions and church suppers." It's "constructed on a base of canned cream of mushroom soup and canned vegetables". Usually, the dish is served with Chow Mein noodles or french-fried onion rings on top, but it's not very uncommon to get your hotdish served with a layer of crispy, golden-brown tater tots or even potato chips. 
The documentary "The Minnesota Hotdish: A Love Story" theorizes that the hotdish was likely established as a food staple during the Great Depression, as an easy and cheap way to feed an entire family. A cookbook from the Grace Lutheran Ladies Aid, a church group based in Mankato, Minnesota, is credited with being the first hotdish recipe, composed of fried hamburger meat, onions, peas, tomato soup, and Creamette macaroni (via The Ramshackle Pantry).
If you ever want to try a hotdish for yourself, and see if Reddit is correct in making this the state dish, Minnesotans recommend visiting The Bulldog and The Mason Jar to try one out for yourself.