Costco Shoppers Are Divided On This Halloween-Themed Ravioli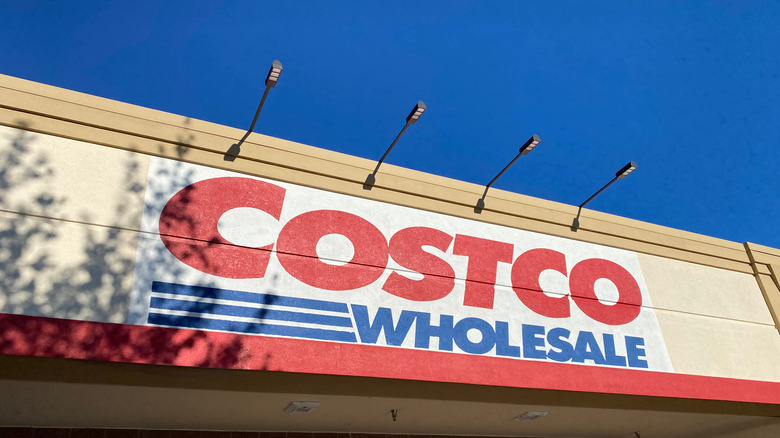 melissamn/Shutterstock
You're preparing Halloween dinner for your little ones before trick-or-treating, and they protest that they need to save all the room in their tummies for candy.
If only there was a food just as fun as Halloween candy with some measure of nutritional value. Costco is ready with a possible solution: TikToker @costcoguide reports that the membership warehouse chain is selling Nuovo Pasta Pumpkins & Bats Ravioli. It's hard to imagine a more Halloweeny entree: orange pumpkin-shaped ravioli and black bat-shaped ravioli filled with ricotta, mozzarella, parmesan, and asiago cheeses. Two one-pound packages are sold together for $8.99, according to @costcoguide's TikTok video. As always, check your local Costco to see if it carries Nuovo Pasta's Pumpkins & Bats Ravioli. In a separate video, @costcoguide said they are based in Utah.
Two pounds of ravioli is enough to pad several young bellies with something other than refined sugar before the Halloween candy binge. But before you make that Costco run, it's worth knowing first whether your kids will actually eat the cheesy pumpkins and bats.
Some on TikTok said Costco's Halloween ravioli didn't taste good
Comments are divided on the @costcoguide TikTok video showing Nuovo Pasta Pumpkins & Bats Ravioli at Costco. "This would be so cute for spooky night," one commenter said. Another suggested the Halloween-themed ravioli was a good meal idea even for those too young to trick-or-treat. "Running to Costco so I can make this for my baby when we hang out," they said. It wasn't clear whether all these excited comments were coming from Costco fans who had actually eaten the ravioli. A couple commenters reported a less than satisfying experience after trying the pumpkins and bats. "I got them last year but I didn't like the taste of them," @theweirdlindsey said. Another commenter replied to Lindsey to second the opinion. "They're so cute but genuinely the only ravioli I've ever disliked," @belle.monique said.
The TikToker @costcoguide posted the same ravioli video to Instagram Reels, where the feedback was more positive. (Some Instagram users did have issues with the ravioli molding inside the package, however.) "Serve with brown butter and parm," Instagrammer @fancy_apron suggested. "Yum-o!"
We should note: @costcoguide mentions on their Instagram page that they are not affiliated with Costco. The person behind @costcoguide does occasionally enter into paid partnerships with certain food brands, but these posts are clearly marked as such.