The Secret Ingredient In Kardea Brown's Grilled Cheese Sandwiches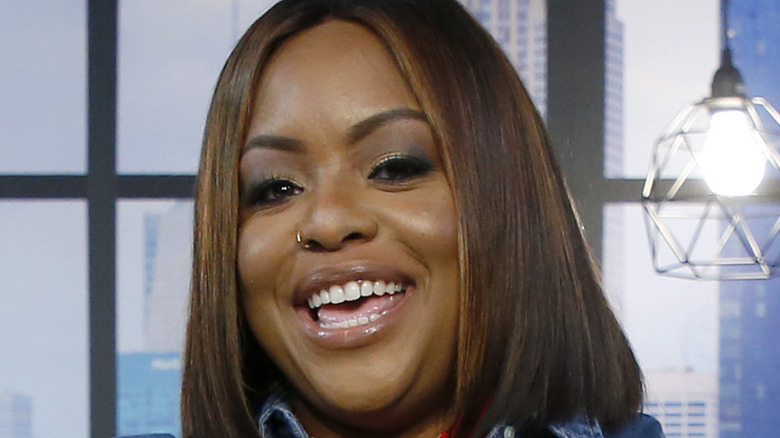 John Lamparski/Getty Images
Grilled cheese sandwiches are a staple comfort food for a reason — there's just nothing quite like the simple perfection of toasted bread with gooey melted cheese. Unlike some comfort food classics that require hours simmering on the stovetop or baking in the oven, grilled cheese sandwiches are incredibly simple to make, don't require many ingredients, and can be whipped up by even the most novice of home cooks. Another benefit is that you can create endless variations and customized versions of the cheesy dish. Sure, you could certainly just grab some packaged American cheese and fluffy white bread and make a version similar to what you might remember from your childhood. 
However, you can also branch out, using different blends of cheese, from creamy brie to decadent Gruyere, or try out different bread options, from hearty rye bread to buttery brioche. And, of course, you can mix things up by incorporating different add-ins, including spreads like pesto, flavor-packed ingredients like sun-dried tomatoes, fresh herbs, and much more. Kardea Brown brings her decadent Southern dishes to audiences across the U.S. on her Food Network show, "Delicious Miss Brown," and if you're looking for a tip to level up your grilled cheese sandwich, she has you covered — and there's a good chance you might even have this ingredient in your pantry already.
A simple addition for next-level grilled cheese sandwiches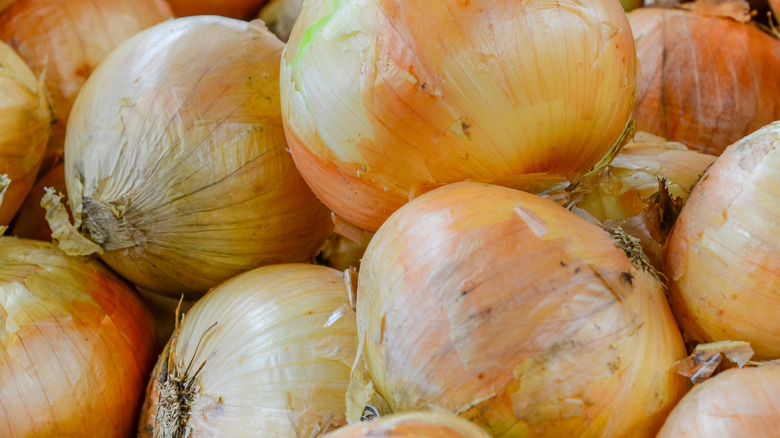 Trong Nguyen/Shutterstock
Don't worry — Kardea Brown's tip for next-level grilled cheese sandwiches doesn't involve adding seven different types of cheese, or incorporating specialty ingredients that are impossible to find. Her secret ingredient is simple — sweet onions (via Food Network). Don't go adding them raw though — she gives fans all the details in her easy recipe. To craft her secret ingredient, she takes either Vidalia or sweet onions, dices them, and then sautés them with butter, fresh thyme, onion powder, and salt and pepper until they're soft and slightly browned. 
Then, she assembles a regular grilled cheese sandwich with white country bread, and a mixture of cheddar and Swiss cheeses, using the onions as her little secret to really amp up the flavor and complexity in the sandwich. Her grilled cheese recipe has 27 reviews so far on the Food Network website, and a 4.5 star ranking, with many fans absolutely loving the unexpected addition and sharing their thoughts in the comments section. "So easy and delicious... exquisite!!!" one fan wrote. Another commented that "grilled cheese will never be the same!" If you can't get enough of grilled cheese sandwiches, you just might have to give her recipe a shot.