Ina Garten's Gorgeous Paris Apartment Comes With A Sweet Backstory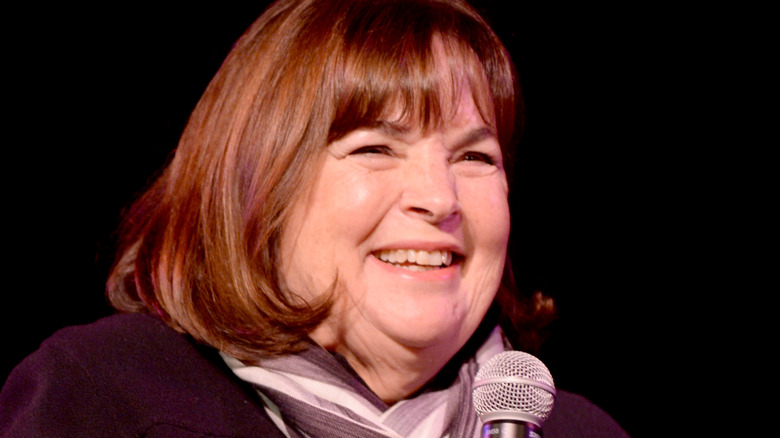 Brad Barket/Getty Images
The property most Ina Garten fans know and love is her slice of paradise in the Hamptons. It's where she whipped up her delectable multi-course meals and gathered her friends for the dinner parties that were documented for years on her television show "The Barefoot Contessa." However, Paris also holds a special place in Ina's heart. One of her cookbooks, "Barefoot in Paris," is devoted to dishes inspired by her Parisian adventures, often with husband Jeffrey Garten by her side. She even has a "Trip to Paris" Spotify playlist where she shares all her favorite tunes that give her those Parisian vibes.
Given her love for the city, and the financial success that comes along with building a culinary empire, it makes sense that she would eventually splurge on a Parisian pied-a-terre — after all, is there anywhere better than such a culinary capital for The Barefoot Contessa to scoop up another piece of property? Blog All in the Detail shared Town & Country magazine's snaps of the charming spot, which reveals a small-yet-stunning space decked out in cream tones with elegant touches throughout. Don't worry, though — while there are plenty of incredible culinary destinations in the City of Lights, Garten still spends some time in the kitchen herself, even when she's abroad. In fact, she has a La Cornue stove that she admits required the strength of four men to carry up the five flights of stairs in her apartment building.
The romantic dream behind her Parisian pied-a-terre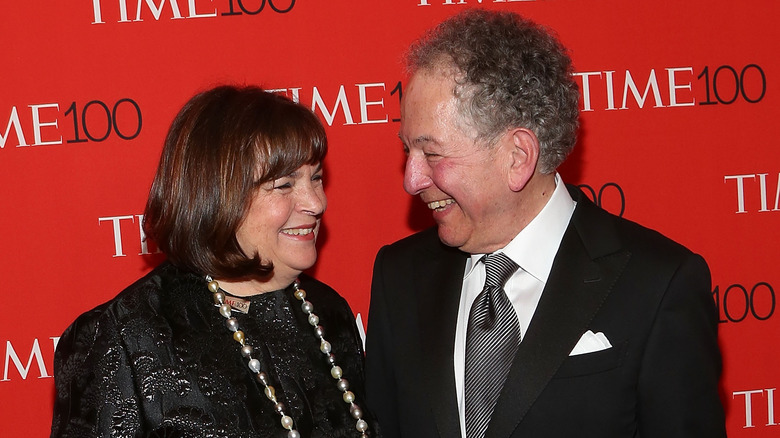 Taylor Hill/Getty Images
Garten took to her Instagram account in 2018 to share the backstory behind her Parisian pied-a-terre, and for fans who swoon over Ina and Jeffrey's relationship, it's just another sweet example in the duo's decades-long love story. Garten shared an adorable photo of the two of them smiling and posing outdoors in Paris, and in the caption she provided a few details.
As she explained, she has a letter from Jeffrey, penned when the duo were just starting to date, that she has kept ever since. In that particular piece of correspondence, Jeffrey told her that he wanted to take her to Paris. However, as they were still young and just getting established in their careers, he was open and realistic about what he could afford. Back then, there were no luxe pied-a-terres or ritzy hotel suites. He suggested they camp in the City of Lights at first, then eventually stay in a hotel, and then one day, in the far future, they could perhaps afford an apartment in Paris.
"Jeffrey, you've made all my dreams come true! #besthubbyever," Garten wrote to conclude the backstory in the caption, indicating that they finally reached the final stage of that longtime dream. Many of her fans took to the comments section to share their thoughts about the post, utterly charmed by the love and devotion the duo share for one another, even after so many years of marriage.