This Could Be Why Cat Cora's Fatbird Restaurant Failed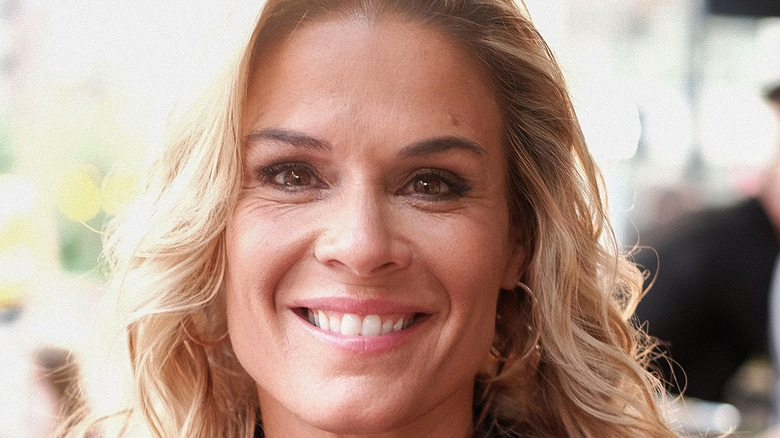 Jason Kempin/Getty Images
When Cat Cora's Fatbird restaurant was set to open in 2017, the food world was abuzz. Cat Cora was the first female Iron Chef and became a very well established chef and culinary star (via Food Network). Fatbird was one of Cora's first ventures into standalone restaurants after smaller ventures in airports and an aquarium, as well as a nationwide chain of pop-ups serving Mediterranean food. The restaurant would connect with Cora's roots in Mississippi and specialize in Southern cuisine (via Eater).
Fatbird was located in the Meatpacking District in New York City and served dishes inspired by Southern food, including chipotle butter oysters, deviled eggs, fried chicken, and Nashville hot chicken. The kitschy decor featured a mural of a bluegrass musician on a porch, a sign that read "Butter my butt and call me a biscuit" in a graffiti style, and cocktails that were served in mason jars (via Time Out). At first glance, the restaurant seemed poised for success.
However, Fatbird was closed within the first year of operation. What went wrong? There's a couple factors that contributed to the restaurant's failure, which we explore below.
Cat Cora's lawsuit over Fatbird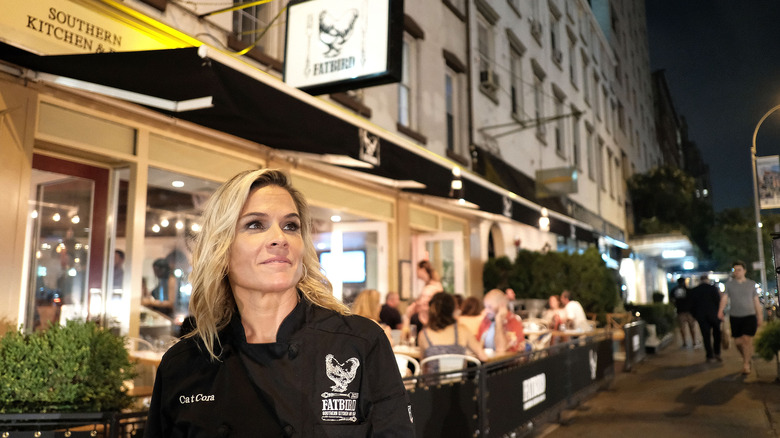 Jason Kempin/Getty Images
Cat Cora's Fatbird restaurant closed just seven months after it opened, according to Eater. During its brief operation, the restaurant receive mostly negative reviews from critics, including a two-star review from Time Out that called the food decent at best, and "frustratingly meh" at worst. A reviewer for Eater thought the restaurant was a mess, the chicken was flavorless, and the drink menu was overpriced and underwhelming.
In addition to negative reviews, Cat Cora soon separated herself from the venture with a lawsuit alleging that her restaurant partner, Charissa Davidovici, failed to pay the $400,000 licensing fee for the use of her likeness, name, and recipes (via Eater). The lawsuit also mentioned the negative reviews and reception of the restaurant and alleges that they hurt Cora's brand. The lawsuit sought to recoup the licensing fee as well as damages that included the alleged harm to Cat Cora's public image.
The combination of negative reviews and the dispute over unpaid licensing fees are what may have ultimately led to the failure of Cat Cora's restaurant Fatbird.