47% Said This Is The Worst Thing You Can Give On Halloween That Isn't Candy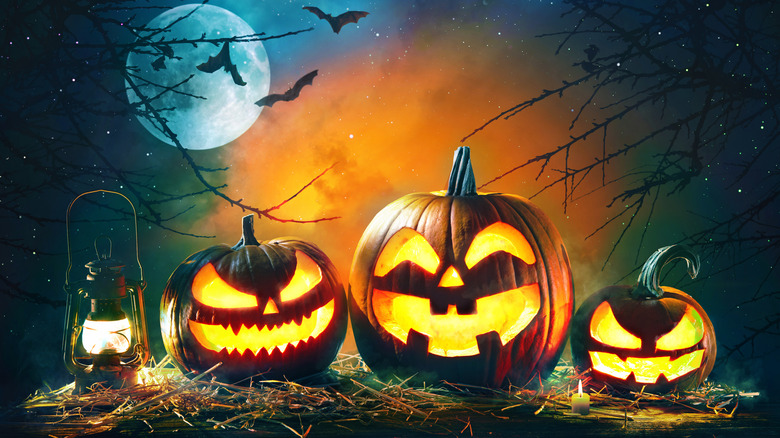 Alexander Raths/Shutterstock
Costumes, pumpkin picking, and spooky movies are some of the things that make Halloween so much fun. While adults enjoy the sweater weather, pumpkin spice lattes, and tailgating at football games, kids look forward to carving pumpkins, dressing up to go trick or treating, and sifting through their mountains of candy. Some will get excited for Reeses Peanut Butter Cups, and others will be disappointed over the candy corn, but there's usually a trading opportunity that can make every witch and goblin happy.
Sadly, there are some instances where trick-or-treaters stumble upon an empty home, or worse, a non-candy giver. For example, in every neighborhood, it seems there's a house that gives pennies, and they say that it's simply because they have a lot of pennies, per HuffPost. But while not many kids prefer pennies over Pop Rocks, there is something intriguing about those who go against the grain and give the dressed-up door dashers a non-candy treat. With that in mind, Mashed conducted a survey to find out which of the non-candy treats were most unappreciated, and the results may not shock you at all.
No one wants a toothbrush in their treat bag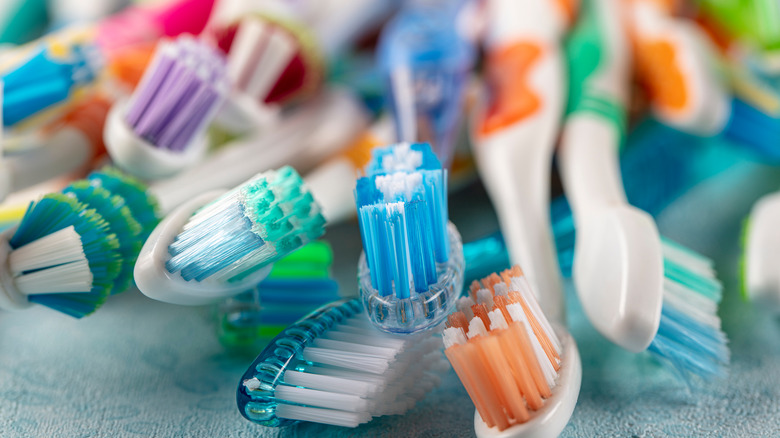 Mehmet Cetin/Shutterstock
Out of the 604 Americans polled, Mashed found that only 3.64% were bothered by getting animal crackers over candy. And that's reasonable because animal crackers are truly a classic snack. Elsewhere, 4.14% said they were unhappy when they got pretzels, and 7.45% were disappointed when they received a granola bar. 
Believe it or not, there are folks who will give apples to trick-or-treaters (perhaps they have an apple tree on the property?). Of those polled, 13.91% were not happy with getting apples over candy. In a jump up, 23.68% are not fans of raisins, and really, we might have to agree with them here. 
However, an overwhelming 47.19% of participants shared that a toothbrush is the worst non-candy item of all. If you think about it, the toothbrush is the most un-candyish item of all, and we almost wonder if getting candy corn — the most disliked Halloween candy — would be better.