Kellogg's US Cereal Plant Workers Just Went On Strike. Here's Why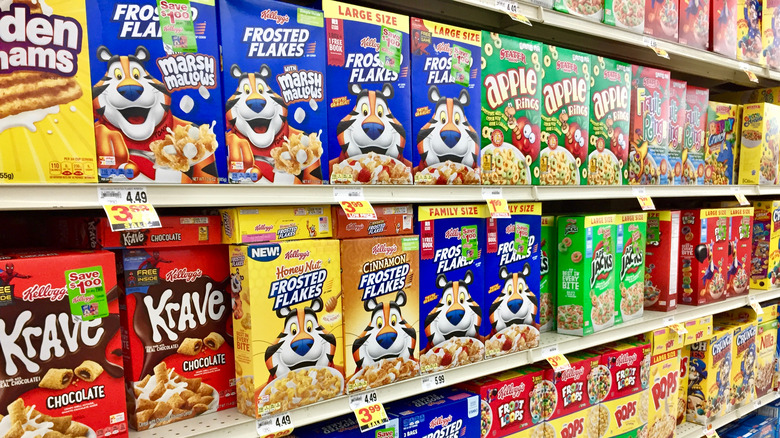 KK Stock/Shutterstock
We may just be getting over a pandemic-driven Grape-Nuts shortage, but supplies of other beloved cereals like Corn Flakes, Frosted Flakes, and Froot Loops could possibly be hitting a rough patch. An estimated 1,400 workers at cereal manufacturer Kellogg's have gone on strike at plants across the country, to call for job protections, vacation and holiday pay, as well as health benefits. The New York Times, which reported on the mass action, says the strike has paralyzed four of Kellogg's plants across the country, including its headquarters in Battle Creek, Michigan, as well as its facilities in Nebraska, Pennsylvania, and Tennessee. 
The decision to strike wasn't made on a whim. The Associated Press says Kellogg's management and its workers' union have been at loggerheads for over a year because workers say the company has cut premium health care benefits, as well as a reduction in their retirement benefits. Representatives from the Bakery, Confectionery, Tobacco Workers and Grain Millers International Union are also incensed by threats that are being made about moving jobs offshore if their workers don't toe the line. "The company continues to threaten to send additional jobs to Mexico if workers do not accept outrageous proposals that take away protections that workers have had for decades," union president Anthony Shelton says, according to the AP.
Kellogg's has activated contingency plans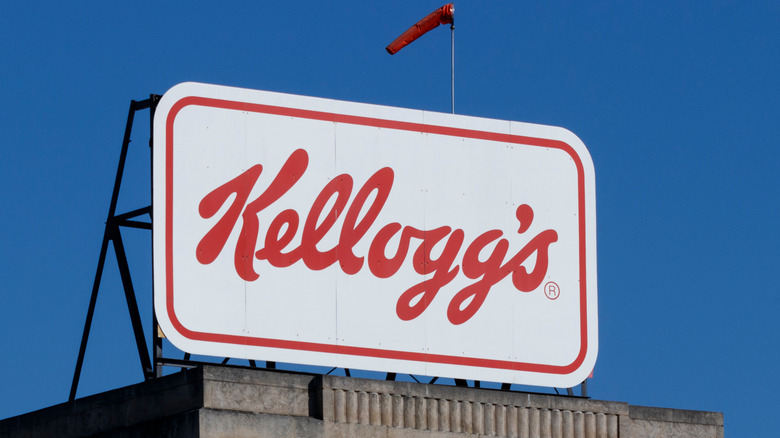 Jonathan Weiss/Shutterstock
Kellogg's company officials have said they are disappointed by the union's decision to strike and have activated contingency plans in order to keep production lines going. To do that, union member Daniel Osborn speculates that they will have to bring non-union workers in, but the work isn't expected to be light. During the coronavirus pandemic, union officials say their workers were clocking up 12-hour shifts, seven days a week, so the shifts by fellow workers who were taken ill by the coronavirus might be covered (via Associated Press).
The strikes were initiated by the same group that staged a work stoppage at Nabisco, in an effort to protest shift times and overtime rules. The Bakery, Confectionery, Tobacco Workers and Grain Millers International Union, had long criticized Nabisco over the lengths of their shifts, workers' pensions, and for moving the production of some of its products to Mexico (via New York Times).
The strike at Nabisco, as well as another one which hit Frito-Lay's plant in Kansas, resulted in the ratification of new contracts for workers. We hope Kellogg's mass action can be amicably settled too.