The Untold Truth Of Frosted Flakes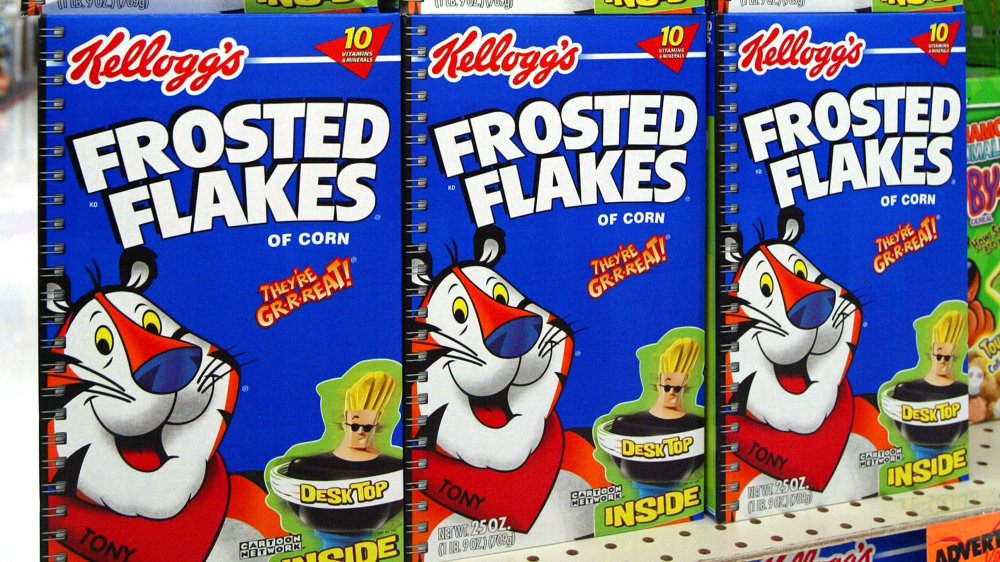 Tim Boyle/Getty Images
Tony the Tiger, his trademark motto, "They're Gr-r-reat," and of course the associated cereal, Frosted Flakes, have been a mainstay in American homes for decades. The cereal was introduced to the American market all the way back in 1952 and its original name was Sugar Frosted Flakes (via Insider). In 1983, however, the maker Kellogg's decided to do away with the word "sugar" in the title and the breakfast food earned the simple name by which it's still known to this day: Frosted Flakes (via MeTV). However, it turns out that "Frosted Flakes" is too generic a name to be trademarked and as a result, a number of competitors use it because it has name brand recognition. So keep you eyes peeled for the familiar face of Tony the Tiger and the Kellogg's branding if you want to make sure that you're getting the real deal (via Today).
Frosted Flakes varieties around the world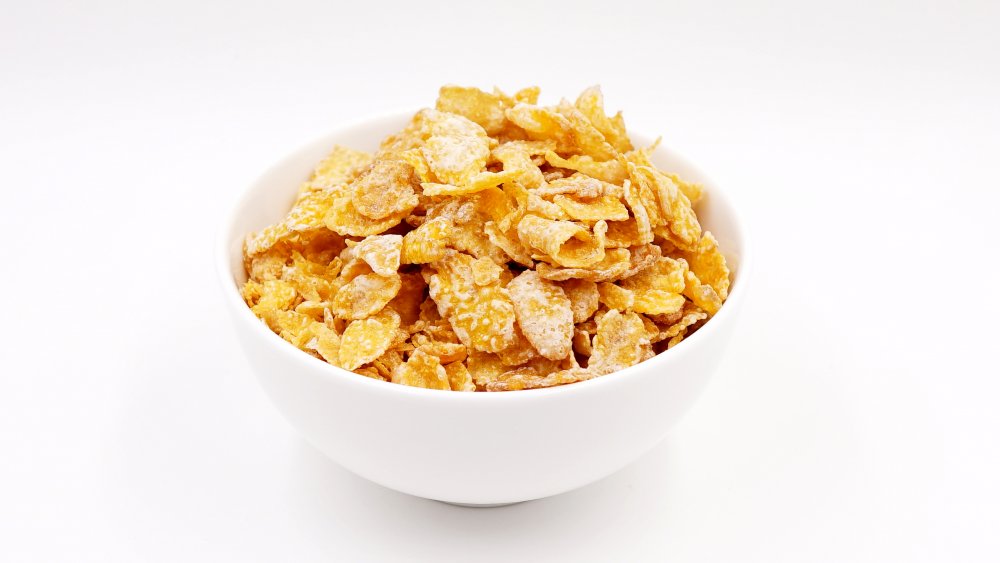 Shutterstock
It's not just American kids (and adults) who love Frosted Flakes for — the cereal is available in a number of countries across the world including Japan, Latin America, and Europe. Each country has its own name for the cereal. For example, they're known as "Zucaritas" in Spanish-speaking countries, which translates loosely to "Sugaries." In most of Europe, they're referred to simply as "Frosties." Some countries have their own twists on the original flavor as well. In the United Kingdom and Ireland, for example, they once offered toffee-flavored Frosties, which have since been discontinued (via Just Food). Even here in the United States and Canada, a limited edition version of Banana Creme Frosted Flakes were released last year (via Cerealously). Chocolate Frosted Flakes were discontinued for a few decades but made a triumphant return in 2013 and are currently on grocery store shelves if you want to give them a try (via Kellogg's).
The timeless mascot of Frosted Flakes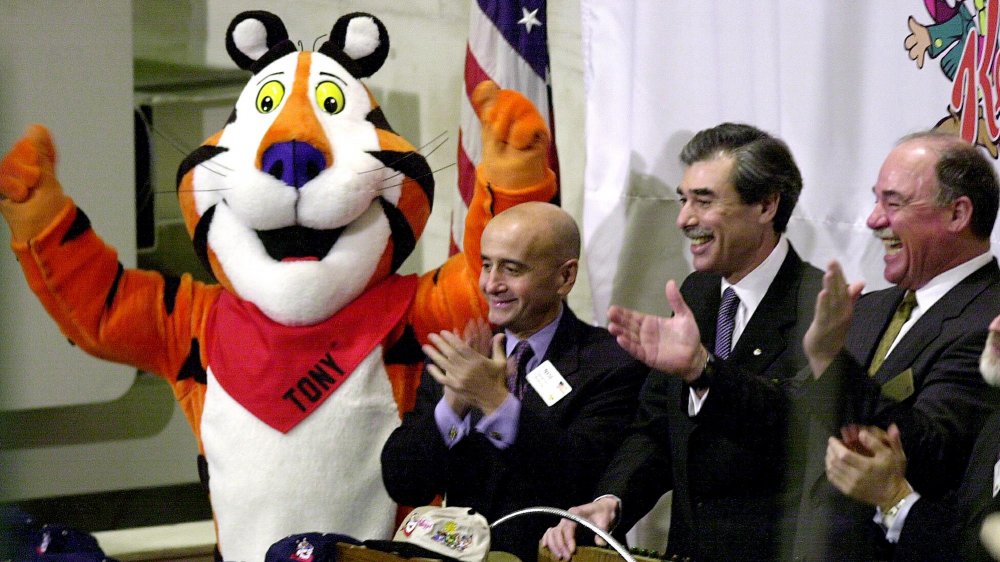 Henny Ray Abrams/Getty Images
Tony the Tiger has been advertising the brand since it was introduced in 1952. He looked slightly different then, with a football shaped head, but still wore his trademark red bandana. And if he always looks happy in those early advertisements, it may be because Kellogg's could've just as easily decided to make their main mascot an elephant, kangaroo, or gnu (via Nutmeg Creative)! 
In the 1970's, Kellogg's decided to publicize the fact that Tony is an Italian-American, and in recent decades he has begun to promote fitness and a healthy lifestyle to America's youth. You can even see that he bulked up a bit if you compare photographs from the earlier days (via The Fact Site). 
Tony was voiced for more than half a century by the voice actor Thurl Ravenscroft, who was perhaps best known as the vocalist on the song "You're a Mean One Mr. Grinch" in the classic Christmas film How the Grinch Stole Christmas (via Los Angeles Times).