Here's What Really Happens To The Leftover Food On Robert Irvine's The Globe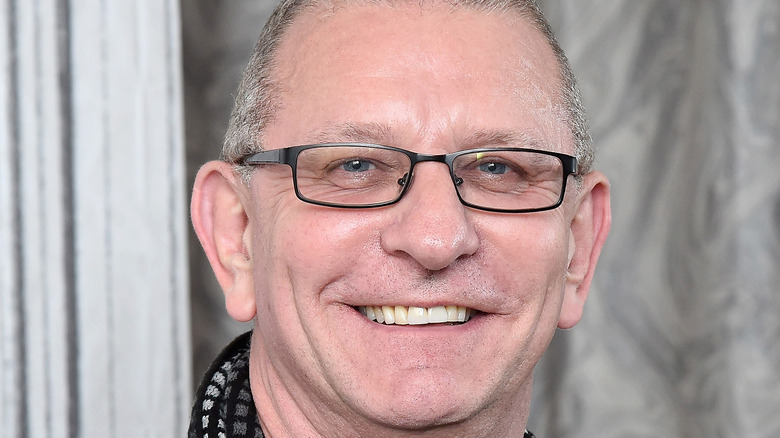 Gary Gershoff/Getty Images
From "Chopped" to "Master Chef," in this day and age, people can't seem to get enough of cooking competition shows. With the intense drama, cut-throat competition, and delicious food, what's not to love? Lucky for us, an all-new culinary competition recently aired on Discovery+ this past summer, which even the Food Network describes as "the most ambitious and international food competition ever created." That's right, it's "The Globe." Hosted by Food Network veteran Robert Irvine, the five-episode series virtually transports contestants to cities from around the globe, where they are tasked with creating authentic dishes that reflect the cooking style of their setting. But it wouldn't be a cooking competition show without a catch, and "The Globe's" special twist is that the chefs have no idea where they are "traveling to" until they arrive at their destination.
Mexican-born chef Daniela Soto-Innes is the resident judge on the show. However, she is also accompanied by guest expert judges every episode who serve as authorities on a particular cuisine. From Lima to Memphis, Maui to Mexico City, talented chefs get to cook with local ingredients and create traditional dishes from cities all over the world (per Guilty Eats). But where do the leftover ingredients go after each episode is complete? Keep reading to find out.
The Globe ensures that its leftover food goes to people in need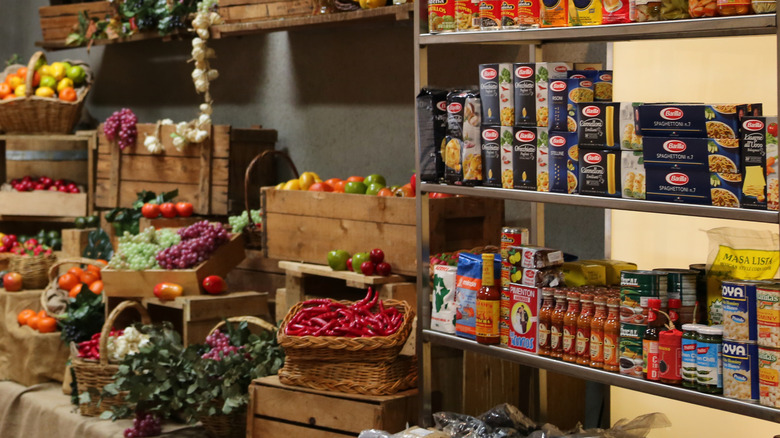 Matt Leane/Shutterstock
There's always been a fascination surrounding what goes on behind the scenes of celebrity cooking shows, and one of the biggest mysteries is what happens to all of the food. While some food is impossible to salvage after hours under hot lights, many cooking shows do their best to ensure that food doesn't go to waste. According to Spoon University, on the British version of "MasterChef," the leftover pantry ingredients are divided amongst the younger, lower-earning members of the crew, while the filming crew gets first dibs on the edible masterpieces. Meanwhile, "The Rachel Ray Show" donates a lot of their food to City Harvest, New York City's largest food rescue organization (via The Daily Meal).
"The Globe" is no different. One fan took to Twitter to question Robert Irvine about the ultimate whereabouts of the leftover food. "What happened to the unused pantry items on the Globe," they tweeted. The "Restaurant: Impossible" star responded by stating, "They go to soup kitchens, church pantries .. when finished. All done safely and as per [sic] Health dept regulations." It's great to hear those international ingredients are going to a good cause!