Why Baking Impossible's Andrew Smyth Looks So Familiar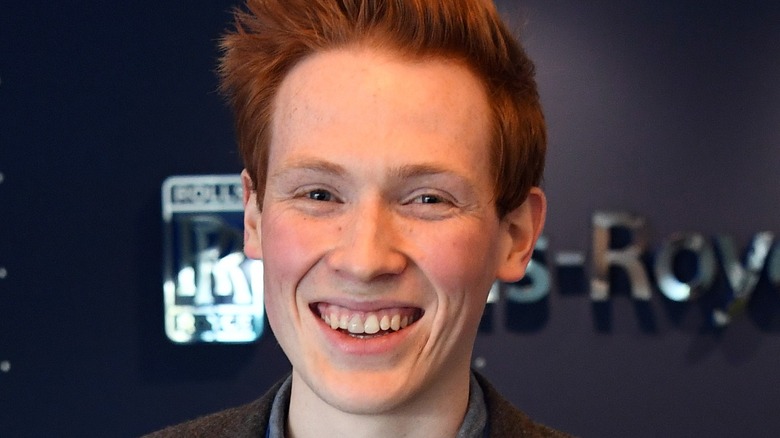 Wpa Pool/Getty Images
The premise behind Netflix's new show "Baking Impossible" sounds pretty daunting: Bakers and engineers collaborate on teams of two to create edible cakes that not only taste delicious, but also survive intense stress tests. Competitions include building a floating cake-boat and a mini-golf course. The tasks may sound unworkable. However, the team that makes the impossible possible will go home with a $100,000 prize (via Netflix).
On the heels of the release of the first season of "Baking Impossible," some have found themselves being met with a very specific question: Has the show's executive  producer and head judge Andrew Smyth been on television before? Well, the answer to that question is yes. And, perhaps not surprisingly so, the last time Smyth, who refers to himself as a bakineerer (someone who "explor[es] incredible engineering through edible means), was featured on the small screen, he was a contestant on another popular baking competition program (via Cakesmyth).
Andrew Smyth made it to the finals of a PBS baking competition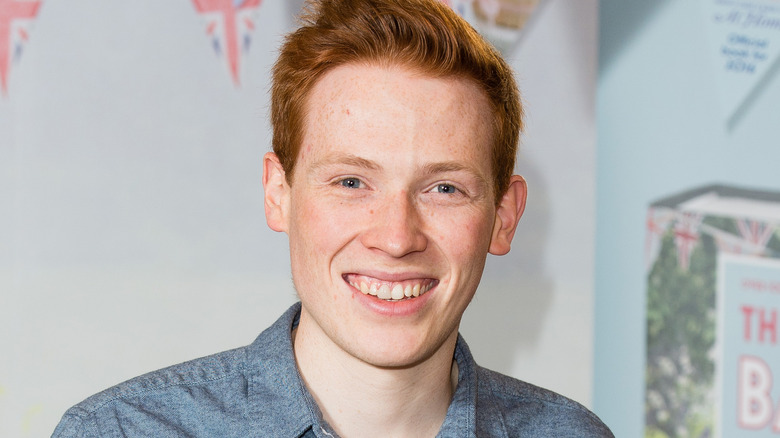 Jeff Spicer/Getty Images
Yep, that's right, you recognize Smyth from his time on PBS's "The Great British Bake Off." Smyth is the perfect confectionist for the position of head judge on "Baking Impossible" because his cake creations on "GBBO" in 2016 earned him a spot in the finals. As some may recall, one of his designs was a pie shaped like gears reminiscent of Leonardo da Vinci's work (via The Irish News).
Smyth isn't just a smart guy who likes making cakes — he's a real-life aerospace engineer who studied at Cambridge University and now, in addition to his career as a pastry celebrity, works at Rolls-Royce as a performance technologist (via The Irish News). His job experience certainly proved useful when he made a rotating, jet engine-shaped cake for one of his biggest clients: Prince William (via Cakesmyth).
Although baking and engineering might seem like completely unrelated topics, Smyth says they have more in common than you might think. "Cooking is an art, baking is a science. But there are a lot of shared ideas in both baking and engineering: precision, time management, understanding the principles," he told The Irish News. "These are all keys to success. When approaching a new bake, my methodical step by step engineer's approach definitely helps in tackling the unfamiliar."