Everything We Know About The Official Nailed It! Cookbook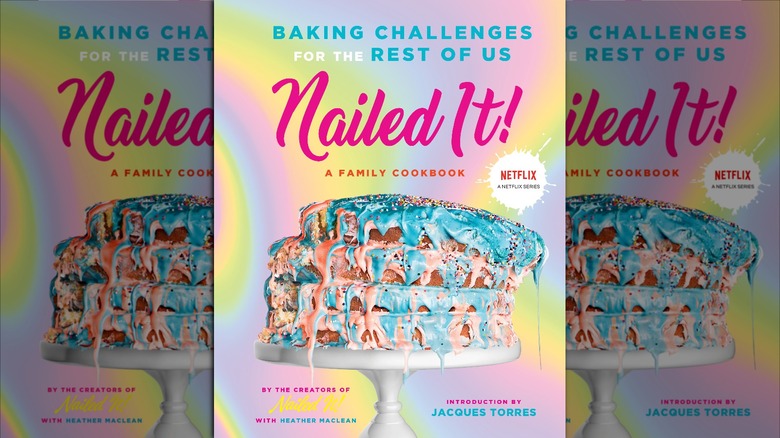 Abrams Image/Nailed It!
Baking shows seem to be en vogue lately. One of the biggest baking phenomenons is "The Great British Baking Off," which, as Spoon University points out, has fans swooning for several reasons. But "Nailed It!" fans seem to match that enthusiasm, with Slate calling it a "radically kind show to cure what ails you." The show features comedian Nicole Byers and famous chocolatier Jacques Torres as they host bakers with low skill sets through several challenges in which they must re-create some pretty wild desserts inspired by terrible re-creations posted to Pinterest. Not only has the show sparked a cult following, but it has branched beyond the U.S. and even beyond the screen.
As Secret NYC covered, "Nailed It!" actually now offers an at-home baking kit with a different theme each month. Past iterations, like the one highlighted on Secret NYC, have been themed toward movies like "To All the Boys I've Loved Before" in honor of the latest movie release in the saga. And it doesn't stop there, now there is a cookbook for those who want to try re-creating these treats without the judging eyes of Americans everywhere.
Can home cooks nail it better than TV guests?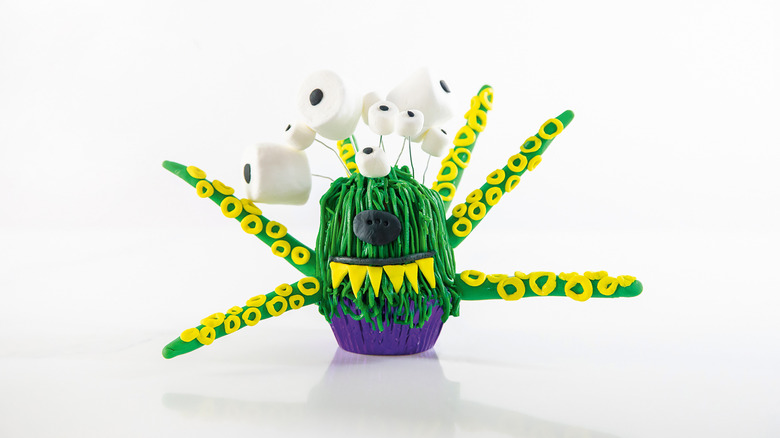 Abrams Image
"Nailed It!" book publisher, Abrams Books, recently released some details on the new cookbook that is bound to be flying off shelves. Not only does the cookbook reveal the best recipes and creations from fan favorite episodes, but it also offers tips and tricks to truly nailing them, something it seems contestants do not get to experience on camera.
And better yet, they also offer notes on how to re-create the show at home, hosting your own "Nailed It!" challenge from the hosts themselves as well as some of the guest judges they've had on. If you're wondering what recipes might be featured, Mashed was sent an exclusive recipe directly from the book's pages. So for those of you with kids who love the show, or friends you really want to torture, this book will definitely kick-start some messy, yet delicious projects.