The Dutch Bros Fall-Themed Secret Menu Drink Fans Need To Know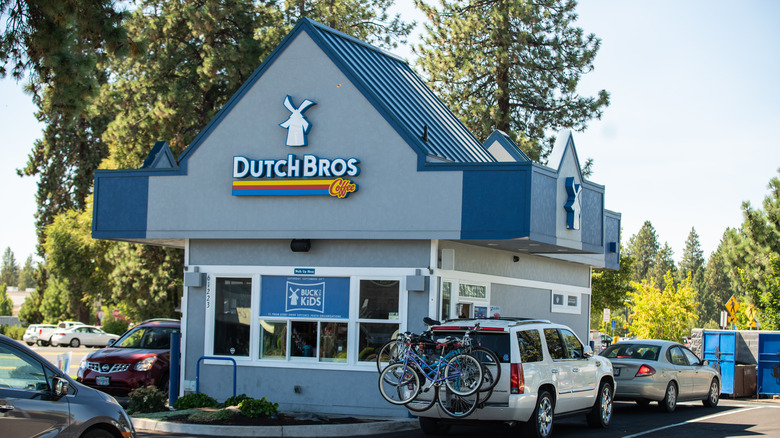 Alexander Oganezov/Shutterstock
As the leaves continue to change color, the big brands have started pulling out the seasonal flavors of their best-selling products. Jelly Belly now offer apple cider jelly beans, Talenti has pumpkin pie gelato, and you can even pick up a box of pumpkin spice Cheerios, per Delish. While these items taste great, you can't forget about your favorite restaurants and all the autumnal offerings they have in store for you. Culver's has a Pumpkin Cheesecake Concrete, Dairy Queen now offers a Pumpkin Cookie Butter Shake and Pumpkin Pie Blizzard, and Dunkin' features a Pumpkin Spice Latte (via Sweety High).
Not every chain has embraced seasonal menus, but that hasn't stopped dedicated fans from hacking products and making some new fall-forward flavors for themselves. A Dutch Bros customer on TikTok recently shared a story of how a barista recommended a custom drink that can easily get anyone in the mood for autumn, and everyone who has checked out the post can't get enough of this hand-crafted goodie.
The perfect Dutch Bros drink for the season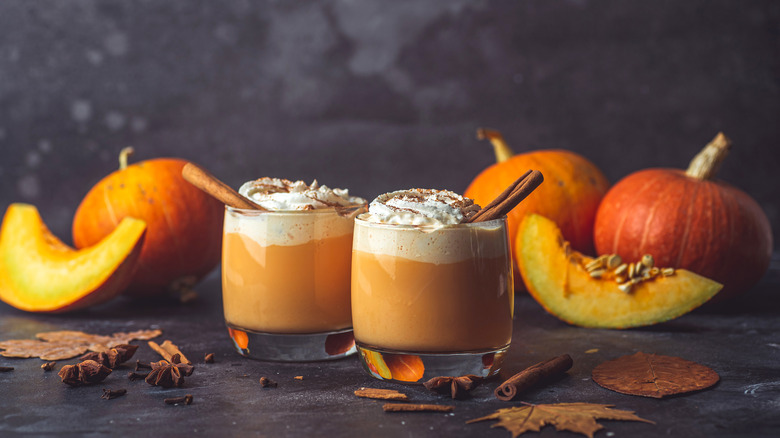 vovidzha/Shutterstock
The TikToker shared that the Dutch Bros barista recommended a custom-made drink featuring white chocolate, pumpkin, and chai. According to @itsjordanstewart, the user who posted the video, the beverage tastes like Halloween in a cup and couldn't be more excited to show the creation off. The post has since raked in 121 likes and a bunch of comments like "that sounds so good!! If only the closest one wasn't 1100 miles away," and "I am on my way!!"
If you live anywhere near a Dutch Bros and have a hankering for a cheerful drink that can get you in the seasonal spirit, you need to order this customizable creation and try out the flavor for yourself. The video didn't go into detail about the proportions of the flavors, but with a bit of experimentation, anyone can figure out the right concoction that can suit their taste buds perfectly. Next time you feel indecisive when ordering, give this drink a try and get ready for some flavors you won't soon forget.