Giada De Laurentiis Always Buys These 3 Times At The Grocery Store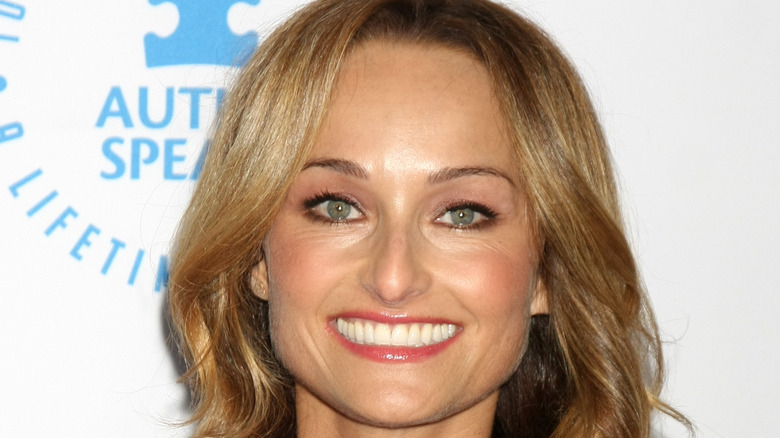 Kathy Hutchins/Shutterstock
When it comes to grocery shopping, everyone has their own approach — even celebrity chef Giada De Laurentiis. Though she is a big fan of having a plan and sticking to it to avoid impulse buys that may be less than healthy than what is on the week's menu, there are definitely a few items that De Laurentiis always buys. Sure, there are plenty of things you would think she would have in her grocery cart, such as olive oil, tomato purée or balsamic vinegar.
Other items De Laurentiis claims to buy only from Italy, according to Rachael Ray. Some of those go-to high-quality items include Tutto Calabria Crushed Hot Chili Peppers and Setaro Dried Pasta. She even makes sure to get her olives straight from Italy and chooses the brand Castelvetran, which is her all-time favorite. But the three things she can't leave the grocery store without are basic items you could get at any grocery store no matter where you are.
Giada De Laurentiis always picks up these essentials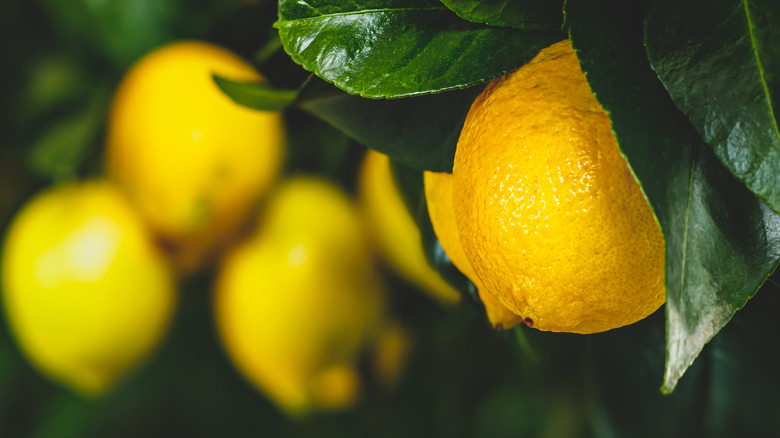 nnattalli/Shutterstock
At the end of the day, if there are only three items De Laurentiis can grab as she hurries through the aisles of her local grocery store, she always goes for cotton swabs, chocolate chips, and lemons, according to Real Simple.
While cotton swabs are always good to have on hand for personal hygiene and hard-to-reach cleaning alike, her other two items are essential for good reasons too. Lemons are an incredibly versatile citrus to keep on hand. They can be used in tons of different recipes both sweet and savory such as cakes and curd filling or salad dressings and zest for meat rubs (via Best Recipes).
But De Laurentiis loves to pick up chocolate chips for a very specific reason. While they can be used for cookies or finishing off cannolis, she actually loves to keep them in her freezer. According to Health, De Laurentiis does this so they are slower to melt in the mouth which means she can enjoy them longer.