The Tomato Purée Brand Giada De Laurentiis Swears By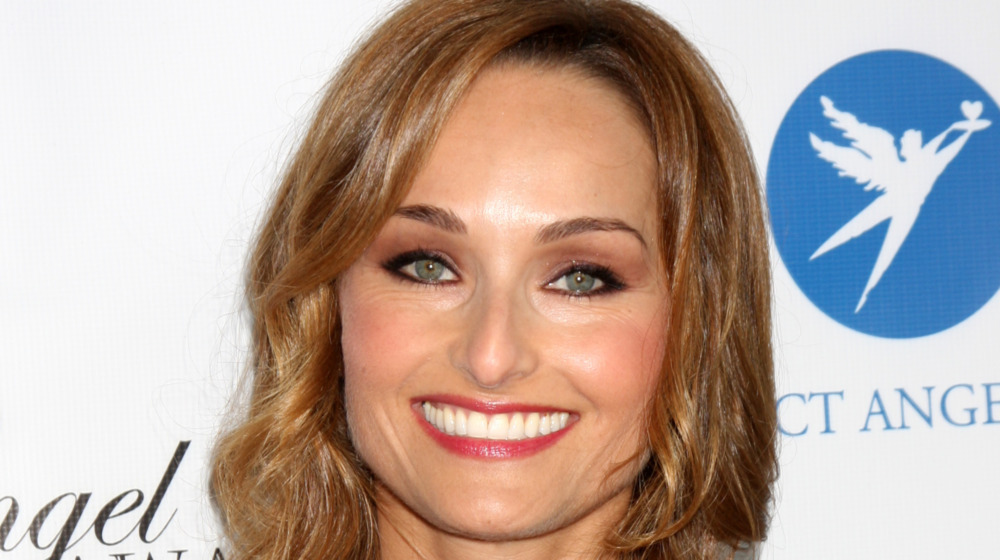 Shutterstock
We may receive a commission on purchases made from links.
If you dislike grocery shopping, you are not alone. According to a survey conducted by SWNS Digital, cooking meals and going grocery shopping ranks as the fifth most detested chore. Some of those who participated in the survey noted that they would add an hour on to their commute time or give up their smart phone to never have to do household chores again. We get it, particularly when it comes time to restock the fridge and pantry. It can also be downright overwhelming when you take into account how many brands of a single product populate the shelves of grocery stores.
That's why we love when celebrity chefs share their favorite go-to products. You know you're in good hands when Ina Garten shares her favorite pasta sauce or Bobby Flay drops his pantry essentials. Not to mention, it takes away the guesswork of trying to decide what brand to purchase. Another chef who has dished on some of her must-have brands? Giada De Laurentiis. And since she's pretty much an authority on all-things Italian, we were all ears when she shared her shopping list on Instagram. The Californian chef is pretty particular and when she name-dropped the tomato purée brand she swears by, we were ready to buy some ourselves.
Giada De Laurentiis loves Mutti's tomato purée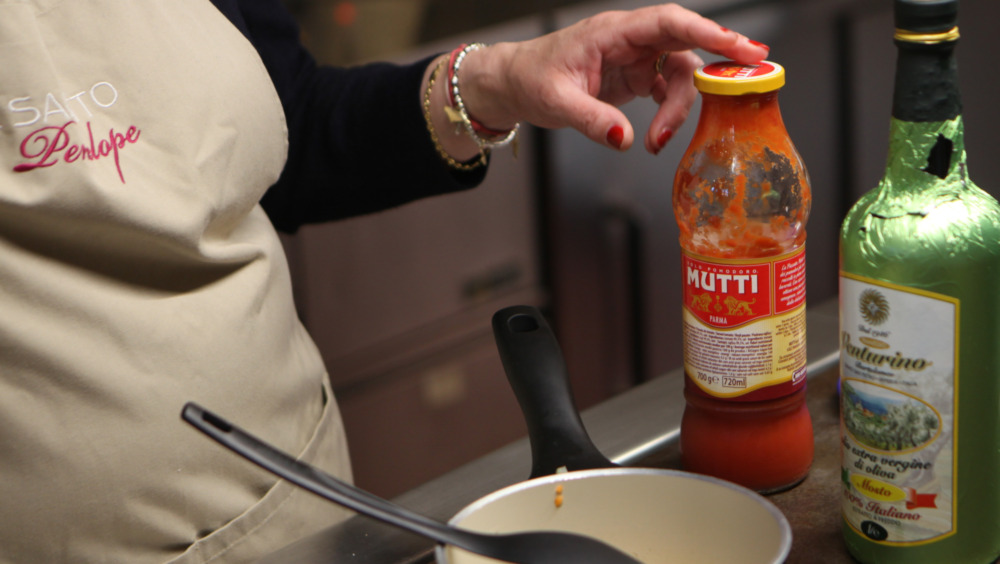 David Silverman/Getty Images
During a shopping excursion to Bay Cities Italian Deli and Bakery in Santa Monica, California, Giada De Laurentiis shared with her Instagram followers that when she buys tomato purée, she opts for Mutti. De Laurentiis considers this brand her number one because it's pure and simple. The celebrity chef gushed over the product in her video saying, "There's no flavorings ... nothing. This is the blank canvas for making my Parmesan pomodoro." Per the brand's site, Mutti purée is indeed 100 percent Italian tomatoes with just a hint of Mediterranean sea salt. Aside from pasta, the company also recommends using it in a tomato soup or a Bloody Mary.
De Laurentiis is not alone in her love for this brand, and no worries if you don't live anywhere near Santa Monica. You can buy it on Amazon where the average rating for Mutti purée is 4.6 stars out of five stars.