Does Beyoncé Really Have A Free-Popeyes-For-Life Card?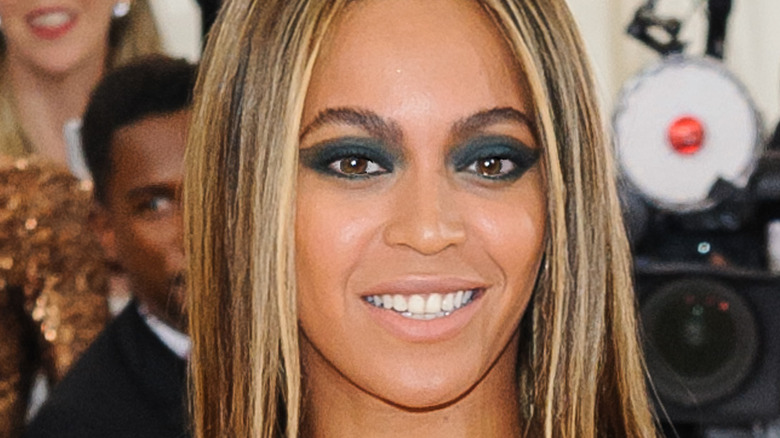 Sky Cinema/Shutterstock
What Beyoncé wants, Beyoncé gets — sometimes without even having to ask for it. The world-famous songstress is known for her intense drive and work ethic, but she's been the dubious recipient of at least one thing for absolutely nothing — a card that gets her free food from Popeyes Louisiana Kitchen for life. The star has long been vocal about her love of all things Popeyes. "I really love Popeyes. I can't really eat it anymore, but at one point everywhere I went people would buy me Popeyes, like the fans!" Beyoncé revealed on The Oprah Winfrey Show. 
"And Popeyes heard, so they gave me a lifetime membership and every time I go I can pull out the card and get as much Popeyes [as I want]," Beyoncé continued. But as of 2003, however, she had never used the card, saying that she's "too embarrassed." Probably because she can afford to buy a hundred Popeyes locations, not to mention pay for her own food. So strong is her love of Popeyes, says Stuff, that she and husband Jay-Z even served "buckets of Popeye's Fried Chicken" at their 2009 wedding!
Popeyes' Beyoncé-esque clothing line was a hit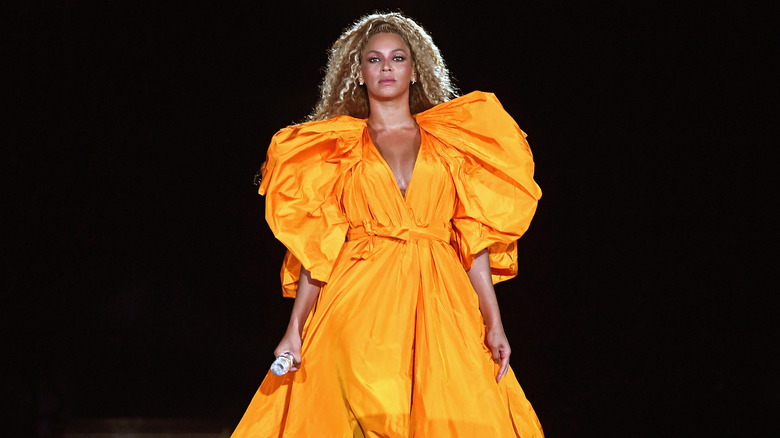 Larry Busacca/pw18/Getty Images
The free-food-for-life card wasn't the only time the marketing geniuses at Popeyes saw potential with a Beyoncé connection. In 2020, the chain capitalized on the success of Bey's Ivy Park activewear clothing line, which featured a maroon and orange clothing line that strongly resembles the Popeyes employee uniform color scheme, says Wall Street Journal. After the former Destiny's Child singer released her line, Popeyes created their own branded clothing, which sold out in hours (via CNBC).
The line included polo shirts, sweatshirts, jackets and more in the chain's characteristic maroon-and-orange color scheme and proceeds from sales of the items went to charitable foundations supported by Popeyes.
It's doubtful that Bey was annoyed by the Popeyes fashion nod, especially since profits went to good causes. As of press time, there's no new merch for sale on That Look From Popeyes, but the site appears poised to relaunch at any moment. There's little doubt about who the brand's number one choice for spokeswoman would be!