How MOD Pizza's New Cola-Flavored Item Could Impact Employees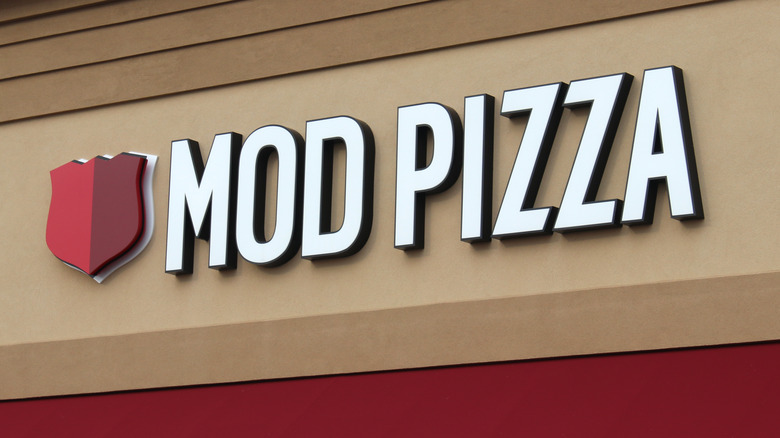 Eric Glenn/Shutterstock
MOD Pizza's motto is "purpose-led, people-first" and the quick service pizza restaurant doesn't disappoint. The Seattle-based company must be doing something right because, according to the Nation's Restaurant News, in 2019, it beat out 200 other fast food restaurants to be crowned the "fastest-growing restaurant chain in America." This title is based on U.S. sales, which saw a 44.7% growth. It's a well-deserved accolade because its pizzas and salads are all that. Per MOD Pizza's website, when the founders set out on their journey to create the MOD Pizza experience, they did not want to create just another "pizza place." The founders wanted their customers to feel like they were in charge of their food. So, these pizzas are made-to-order come fresh out of the oven, with more than 30 topping options.
But ever true to its motto, they strive to put their employees front and center, as well. Their goal is to pay their employees "as much as possible" and to even offer a "second chance" to individuals who may need it. And it is that motto that has us talking about their latest cola-flavored menu offering and how employees of the franchise might be impacted by it.
MOD Pizza's Cherry Cola Cakes have a special purpose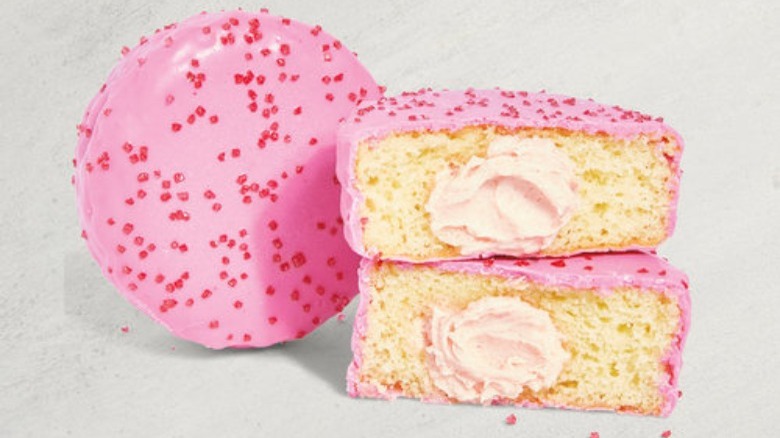 MOD Pizza
In an announcement on Business Wire, MOD Pizza revealed it will be serving up a limited-edition "Squad Cake." The Squad Cake is described as "a cola-flavored yellow cake filled with sweet, delicious cherry cream filling, covered in a bright pink coating and finished with sugared sprinkles." We cannot get over how beautifully pink this cake is, not to mention that it sounds divine. But, as with all things this company does, there has to be a purpose. The release shares that sales from this "Cake for Good" will benefit the MOD Squad employee relief fund, also known as the "Bridge Fund." So far, this fund, which started as an employee-led effort to replace the stolen bike of a fellow colleague, has provided more $1.6 million in emergency grants to employees.
"MOD exists to serve people and that starts with taking care of the MOD Squad," said Ally Svenson, MOD co-founder and chief purpose officer, in the announcement. "Sometimes that means providing a bridge to stability in times of crisis, and that's where the Bridge Fund comes in. As our customers enjoy this tasty new cake, we hope it will be a little sweeter knowing it's also doing good." Per Brand Eating, these Squad Cakes are only available in the U.S. and Canada for a limited time, so if you want to indulge and feel like you are helping others in the process, order up these pretty pink cakes ASAP.