The Reason This London Restaurant's Curry Costs £2,000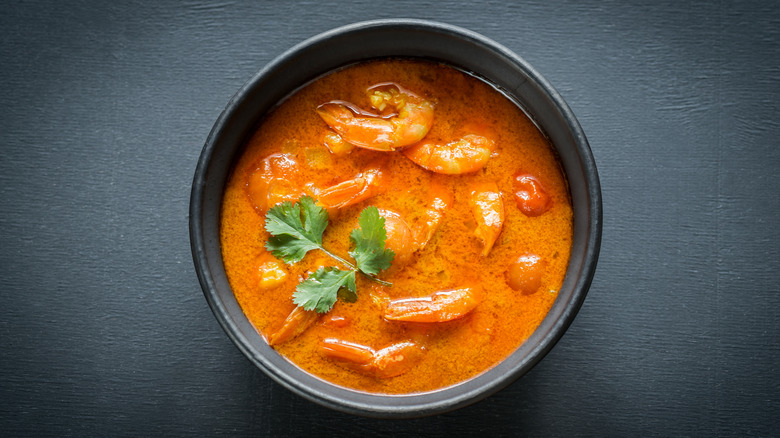 Alexander Prokopenko/Shutterstock
According to STORED, London is one of the most diverse (and expensive) cities in the world. Of course, this means the city has its fair share of upscale restaurants, serving a variety of cuisines at high price points. We know that the royal family is a huge fan of Indian food, with Prince Charles himself raving about Brilliant Restaurant, located in Southall. Perhaps because it is a city of royals, London is also home to a restaurant that offered a £2,000 curry.
In 2009, the Daily Mail reported that London's Bombay Brasserie created a dish named ​​Samundari Khazana or "seafood treasure," containing Devon crab, white truffle, Beluga caviar, and Scottish lobster coated in edible gold, among other ingredients. This dish definitely stands out from other meals on the restaurant's menu, which includes staples like tandoori chicken and vegetable biryani, all sold at a significantly lower price (via Bombay Brasserie). So, how was the idea for Samundari Khazana even concocted, and was it really worth the cost?
The origins of London's £2,000 curry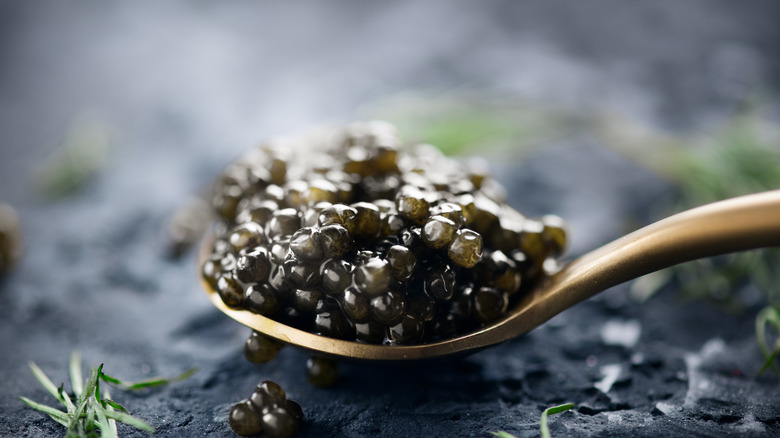 Subbotina Anna/Shutterstock
The curry's creation was actually a tribute to the film "Slumdog Millionaire," according to The Economic Times. In 2009, head chef Prahlad Hegde said that they felt there were definitely people in London willing to pay the hefty price, calling the curry a "real experience." However, the chef also noted that the curry was based on an everyday recipe learned from their mother, only with more expensive ingredients.
The collective cost of all its ingredients is likely the reason Samundari Khazana came with such a high price tag. In 2018, Homegrown reported that Abalone sea snails cost £300 a kilo, Devon crab with white truffle £90, and edible gold was selling for over £100 per gram — and these represent just a few of the components that make up Bombay Brasserie's very expensive dish.
Since the luxurious curry's debut, many have splurged on the menu item. However, the seafood curry isn't currently listed on the restaurant's online menus, so if you want to decide for yourself if it's worth the price tag, you may want to call in advance to see if they are still preparing the exclusive dish.