What Antoni Porowski Really Eats In A Day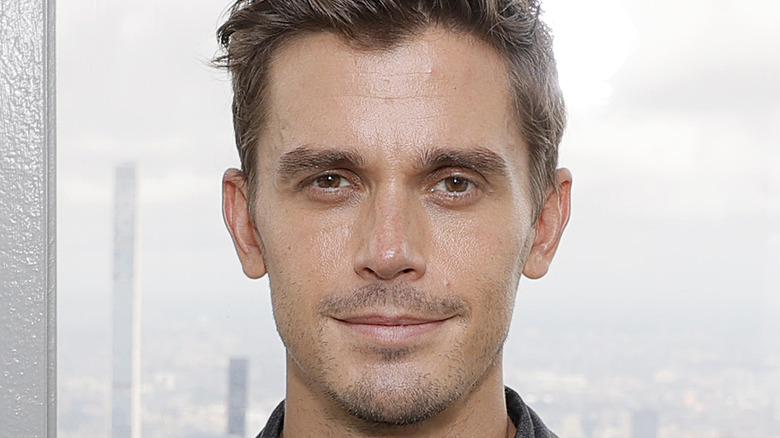 Michael Loccisano/Getty Images
Have you ever watched Antoni Porowski, the resident foodie on Netflix's "Queer Eye," and wondered what exactly he himself likes to eat on a regular basis? Well, you don't have to wonder anymore — Porowski had the opportunity to chat with Harper's Bazaar for their YouTube web series "Food Diaries: Bite Size" back in 2019, and he shared what a typical day of eating looks like for him.
Though Porowski waxes poetic about a simple breakfast dish consisting of a slice of grilled, buttered bread with a crispy fried egg, Vegemite, microgreens, olive oil, chili flakes, and a dash of salt, he also admits that he typically doesn't eat breakfast, or anything at all until noon. It's a switch he made after realizing that he gets hit with afternoon fatigue as a result of eating too early in the day. Instead, he kicks off his day with an iced oat milk latte. 
If he's able to take a break from his busy schedule and make it home for a quick lunch break, he's drawn to dishes that are "crunchy and vibrant." For Porowski, the perfect lunch is a fennel salad and pan-seared salmon, with the crispy skin left on for texture and a squeeze of lemon juice over everything.
Dinner, dates, and dad's influence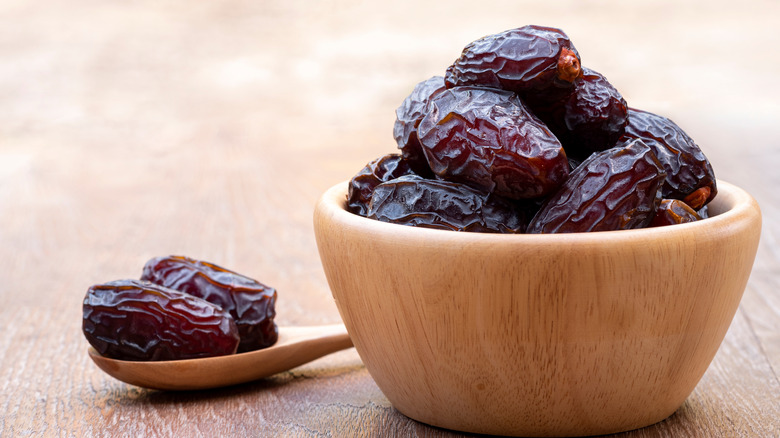 Oporty786/Shutterstock
Porowski mentions he has cut a lot of dairy out of his diet (hence the oat milk lattes). However, he confesses to indulging in stinky cheeses whenever he visits his father in Vermont, often following his dad's lead by pairing the cheese with potato bread and Krakus brand Polish ham in honor of his Polish roots (via YouTube). As for snacks, you'll find Porowski munching on dates — he loves the toffee and caramel flavor notes found naturally in the fruit — as well as Marcona almonds.
For anyone looking to throw a Porowski-inspired dinner party, he also dished about what an ideal three-course dinner would look like. Salads are a staple, and one of his favorites is a simple puntarelle chicory with some mashed up anchovies, lemon zest and juice, and Pecorino to dress the greens. He also favors comfort foods and admits he loves the tradition of a Sunday dinner — one of the Polish-Canadian chef's go-to dishes is actually an American classic: meatloaf. He levels it up by stuffing it with cheddar cheese and serving it alongside roasted carrots with a carrot top pesto and Greek yogurt. Finally, when it's time for dessert, he prefers to follow up the decadent entree with some simple berries topped with whipped cream (hand whipped, of course) and fresh mint.