This Could Be The Reason Bobby Flay Is Leaving The Food Network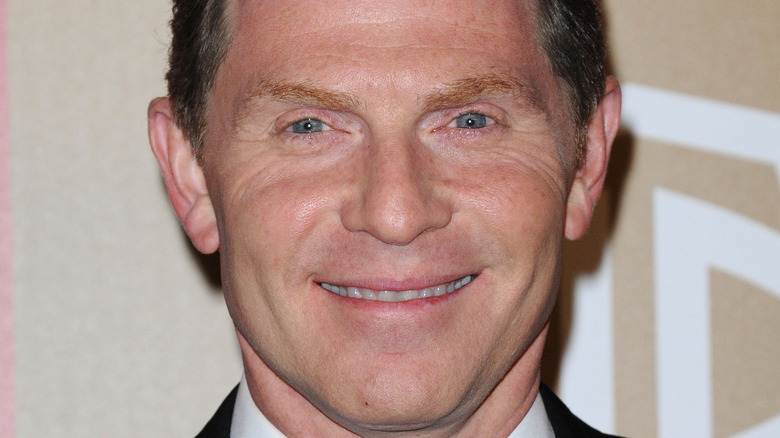 DFree/Shutterstock
We could just about hear the collective gasp that came from fans when it was announced that Bobby Flay would be ending his long-term relationship with the Food Network. And while that's not meant to happen for some time because his contract doesn't wrap until the end of 2021, it left many of us wondering what might have driven Flay to call time on a mutually beneficial relationship that has lasted for 27 years. But now it seems we have an answer.
People quotes sources that say negotiations between Flay and the Food Network broke down over money, because the celebrity chef had been angling for a deal that would net him a possible nine-figure salary. People says Flay had been seeking a deal that would top that of Guy Fieri, who recently came out of negotiations with a cool $80 million deal. As one source tells the magazine, "Bobby wanted a contract in the ballpark of $100 million."
Bobby Flay's split from Food Network was amicable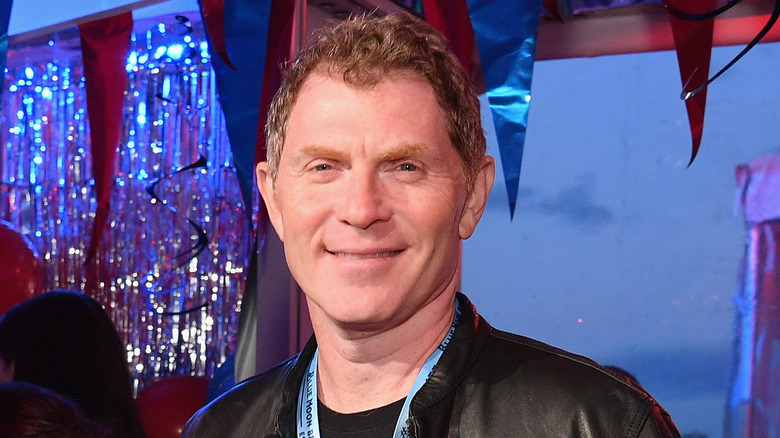 Dia Dipasupil/Getty Images
But another person that People spoke to anonymously said that Bobby Flay and Guy Fieri's deals could not be evaluated in the same way because: "Guy has a three-year deal. The terms of what Bobby was looking for were gravely different than just cash. The terms were longer, the scope of work was different and thus the dollars were different. It's not just $80 million to $100 million." Still, People quotes sources who say "it was really much more amicable than you'd think. It was strictly business."
During his 27 years at the Food Network, Flay appeared in a number of shows from "Iron Chef America" to "Bobby Flay's Barbecue Addiction." The Food Network says Flay has been cooking since he was a teen, and he began his career at New York City restaurant Joe Allen's. Since then, he's opened numerous restaurants including Mesa Grill and Bobby's Burger Palace. He's also written more than a dozen cookbooks, has won four Emmys and received multiple James Beard Awards. So, we're pretty sure the talented chef will do just fine for himself.