Chris Santos' Most Memorable Meals Have All Come From Doing This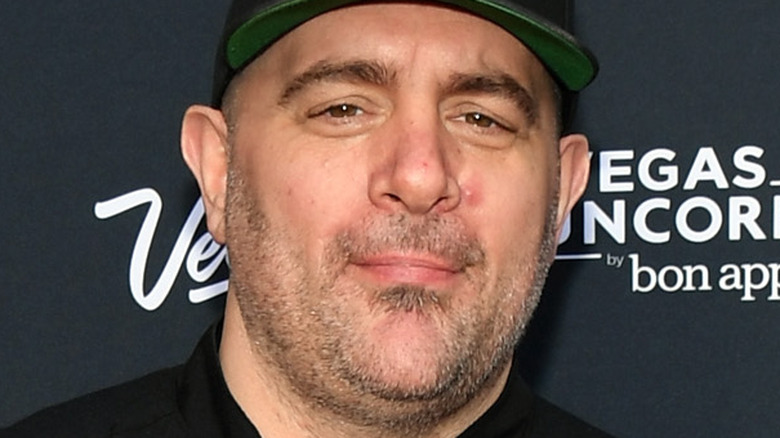 Ethan Miller/Getty Images
Chris Santos may be one of the most notable figures in the culinary world these days, but he didn't always have his sights set on working in the food industry. The chef told Authority Magazine that he initially had plans to pursue a music career, and at the age of 14, took up a dishwashing job in order to pay for a set of drums. "Once I started working, I saw that the chef in the kitchen was this kind of rock star himself that seemed to be always enjoying his work and treating every night like a party," he recalled. "And I thought to myself, could I do this too?" As it turns out, he most definitely could. 
While Santos is still involved in music with his record label, Blacklight Media Records, the chef explained that cooking is his true calling in life. He has found great success through his 30-plus year career in the industry, which has included opening several restaurants, writing a cookbook, and being a judge on Food Network's hit competition series "Chopped." Of course, there's been plenty of eating involved in Santos' culinary endeavors as well, probably far more than the average human, making it understandably tough for him to pick a single plate that stands out more than the rest. "This is a cop-out, but I can't name one specifically," he admitted to Food Network, though he does know exactly what he was doing when he found himself munching on his most memorable meals.
Chris Santos' travels have led him to some amazing food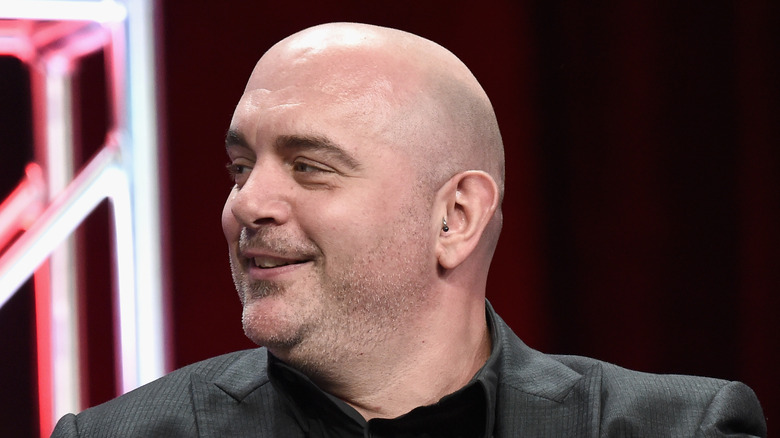 Amanda Edwards/Getty Images
Chris Santos has sampled more than 1,500 dishes during his tenure as a judge on "Chopped," and while there were a few contestants that stood out more than rest, none of them were the curators of his most memorable meals (via Insider). In fact, the foods that the restaurateur looks back most fondly on couldn't even be found in the vicinity of the "Chopped" kitchen, as he experienced all of them while he was traveling the world. "I can tell you walking the streets of Paris and/or Barcelona or anywhere in Italy and just eating wherever I found myself drawn to has always been the most memorable food experiences," he explained to Food Network. 
Santos' purpose for sampling street food during his travels isn't just to curb his hunger, either, as the celebrity chef often finds inspiration from the international dishes he's tried when curating food for his own restaurants as well (via Authority Magazine). Along with the aforementioned European spots, Santos told Black Book that Buenos Aires, Lima, Singapore, Bangkok, Hong Kong, and Saigon are a few other amazing travel spots where he has found delicious street food. Mexico is another place where the chef has enjoyed some memorable food, including chilaquiles, which he told Food Network was his "absolutely favorite thing in the world."