Costco's Organic Vanilla Beans Are Turning Heads
Bakers, chefs, and other vanilla lovers will be delighted by a new Costco offering that shaves big bucks off of the cost of a typically high-priced ingredient. In a post to the subreddit r/Costco, Redditor DCTNJ posted an image of Kirkland Signature brand Organic Gourmet Vanilla Beans, with the caption: "Madagascar vanilla beans are back in Alpharetta, Georgia," their local Costco location.
Whole vanilla beans, which can be used to create a rich vanilla flavor in dishes like homemade vanilla extract, vanilla ice cream, vanilla pudding, and more, are a specialty item that typically carry a premium price tag, and can be hard to find at many standard grocery stores.
According to the posting, Costco's Madagascar vanilla bean pack — which contains five beans — retails for $9.99, which the Redditor notes is the price "I pay for just 1 [bean] at the grocery store, when I can find them." The thrifty shopper, who found the vanilla pods in a "small display" in the spices aisle of the Alpharetta location, urged her fellow bakers and vanilla enthusiasts to act fast, writing: "Limited supply, so hurry in if you've been waiting on these like I have. There's four less since my visit!"
Costco shoppers are excited about the discounted pods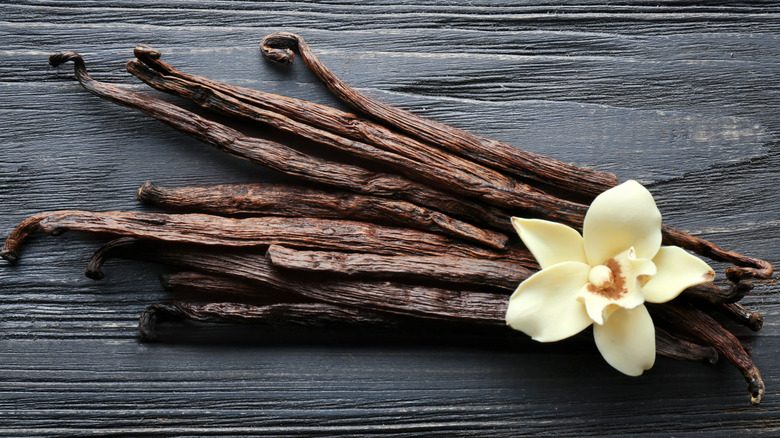 Africa Studio/Shutterstock
The five-pack of pods drew the attention of Costco shoppers, who fled to the comments to share their excitement, tips for using the beans, and other locations the vanilla had been spotted, including warehouses in Oregon and New Orleans.
In response to an inquiry about using the ingredient, Redditor Chejrw wrote, "split the bean lengthwise and scrape out the seeds to use in custards or ice cream or anything else that calls for vanilla." User Granite-M recommended making a homemade vanilla extract, writing: "Put [a bean] into a glass bottle with vodka. Wait a few weeks. Now it's vanilla extract to be used for baking. As you run out you can keep refilling the vodka... I've been refilling and reusing the same bottle and bean for a couple years."
Another user shared an effective emergency plan for potential future vanilla shortages, writing, "I bought a bunch of these in case vanilla production got messed up again due to tropical storms." While it's unclear if every Costco location is currently carrying the coveted beans, one thing's for certain: If you can find them, you'd better act fast.