Adele Has A Very British Way Of Eating Potato Chips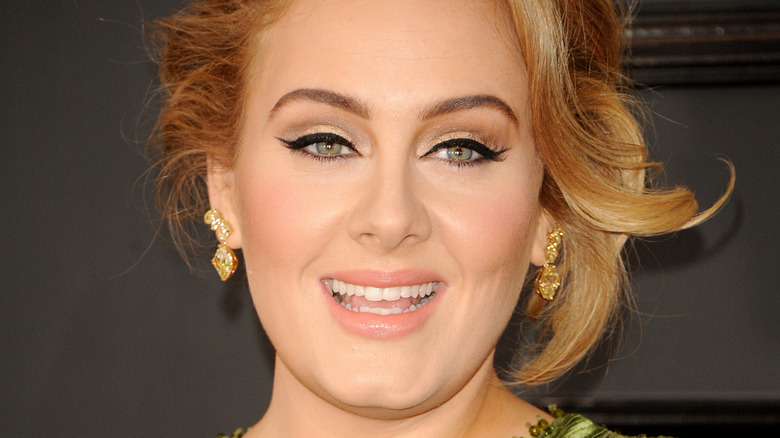 Tinseltown/Shutterstock
We may receive a commission on purchases made from links.
After announcing the release of her new album, "30," Adele has spent a fair amount of time in the spotlight recently. Some of that time included an Instagram Live video she streamed from Los Angeles that gave her fans the opportunity to jump on the streaming platform to say hello to their favorite singer and ask her some personal questions (via YouTube). According to Today, one of the questions a fan crafted for Adele related to her favorite kind of potato chip. The singer's candid response was, fittingly, a bit British.
Adele revealed that her "favorite crisp is Prawn Cocktail Walkers" or "just Ready Salted Walkers with loads of Worcestershire sauce on it." And, we thought all the Worcestershire sauce across the pond was saved for fish and chips! Adele even explained her specific technique for flavoring and consuming potato chips in greater detail in an interview with Greg James on BBC's Radio. (You may want to grab a bag of crisps for this next part!)
The methodic way Adele uses Worcestershire sauce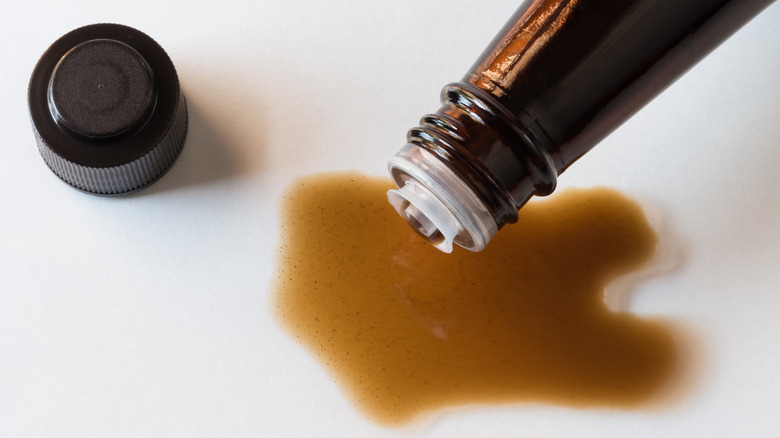 Michelle Lee Photography/Shutterstock
Apparently, Adele doesn't just dip her favorite chips haphazardly in Worcestershire sauce. Instead, according to her BBC 1 interview, she pours the Worcestershire sauce into the bag of chips. From here, she explained, "you hold it tight, and you clip it, and you shake it, shake it, shake it" (via YouTube). The singer even described the result with transcendental accolades, saying: "Oh, it's a dream."
During the interview, a caller who also enjoys pouring Worcestershire sauce into his bags of chips (confirming that it is, indeed, a "thing in England" like Adele claimed in the interview) wanted to know if she also tipped the bag to eat the chips at the bottom. Adele confessed that she does, in fact, tip the bag (don't we all?), elaborating, "Those soggy ones at the bottom are the best." If Adele's method sounds delicious, but maybe a bit labor-intensive, Walker's does make a Worcestershire Sauce Crisp you can find on Amazon that requires a lot less shaking.