Nearly 19% Agree This Steakhouse Has The Worst Sides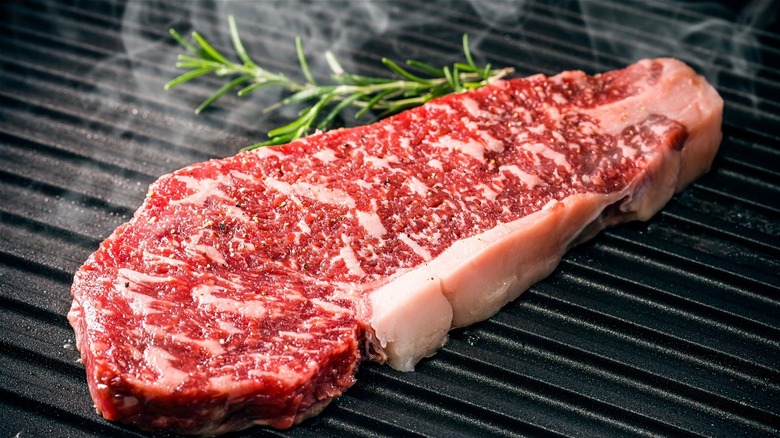 Nishihama/Shutterstock
Who doesn't love tucking into a satisfying steakhouse dinner? Whether your cut of choice is a ribeye, a New York strip, a filet mignon, or a T-bone, you can satisfy your cravings at any one of a multitude of steakhouses around the nation. Maybe you're planning to visit your local, independent meat-slinger or want to sit down at a table at one of the country's many chains — either way, steakhouses remain a popular choice for American diners, even in spite of an overall decrease in beef consumption over the past few years (via FSR Magazine).
When dining on steak, there's no question that the beef at the center of the plate is often the star of the meal. But sides are almost as important, with dishes such as creamed spinach, onion rings, and mashed potatoes a delicious — and necessary — part of any good steak dinner. But, sometimes, restaurant kitchens seem to place too much importance on the steak and not enough on the sides, serving up soggy fries, oily veggies, or bland salads. In a survey conducted by Mashed, 590 U.S.-based respondents voted for which steakhouse served the worst sides, choosing from seven options, and nearly 19% agreed that one chain messes up its side dishes more often than others.
The survey says sides at Outback Steakhouse are lacking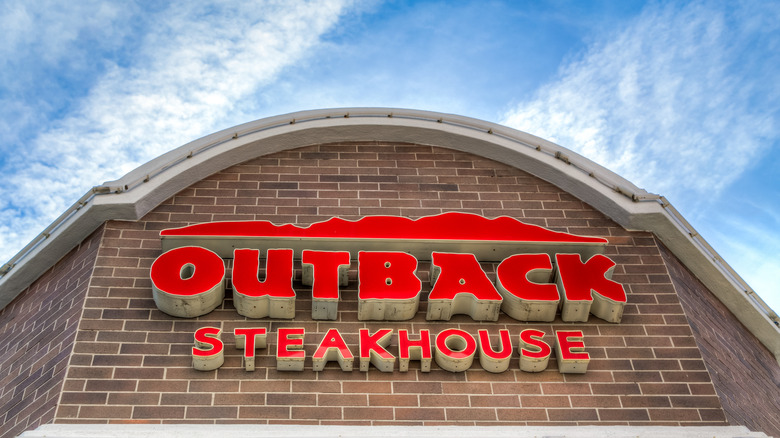 Ken Wolter/Shutterstock
According to a survey conducted by Mashed, nearly 19% (18.47% to be exact) of participants all agreed that Australia-inspired chain Outback Steakhouse serves the worst side dishes. The Tampa, Florida-based restaurant got its start back in 1988 (via Tampa Bay Times), and it has come to be known for its now-patented Bloomin' Onion – a sliced, battered, and deep-fried oversized sweet onion that diners have often complained is served greasy and cold (per TripAdvisor). Opinions about other side dishes include some people that say that the baked potato is dry and hard, and that the house salad is made with crappy lettuce (also via TripAdvisor).
Taking second place in the survey with 15.93% voting it as having the worst side dishes is Texas Roadhouse, a Texas-style steakhouse chain that first opened in Clarksville, Indiana in 1993 (via the official website). While diners seem to enjoy its steaks, with one Business Insider reviewer calling its bone-in ribeye "nearly flawless," some diners have complained about side dishes including "nasty" green beans and "cold" baked potatoes (per TripAdvisor). Other runners up in the survey include LongHorn Steakhouse (15.42%), Ruth's Chris Steakhouse (14.24%), The Capital Grille (13.9%), and Morton's Steakhouse (12.54%).
However, only 9.49% of survey participants said that Newport Beach-based Fleming's Prime Steakhouse had bad side dishes, meaning they came out on top as one of the best for their signature potatoes, served au gratin with cheddar, Monterey jack, leeks, and jalapeños.