Instagram Is Drooling Over This Dinner: Impossible S'mores Bake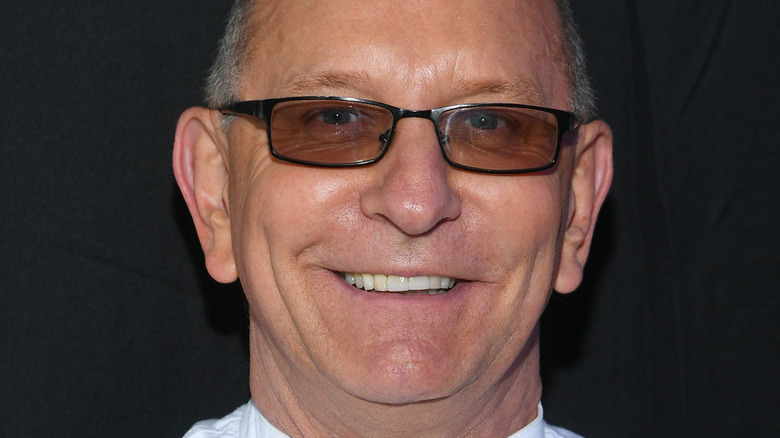 Dave Kotinsky/Getty Images
Yesterday, Robert Irvine shared a succulent picture on Instagram that showed gooey, slightly toasted marshmallows in a skillet. "That Peanut Butter & Chocolate S'mores bake we pulled together at the very last minute for this week's episode of Dinner: Impossible?" he asked. "Well, it tastes even better than it looked." The episode in question was The Lumberjack Special, which the Food Network details consisted of a mad dash to create a logging camp-styled dish that would feed 250 people.
Evidently, that "Dinner: Impossible" was a success for the viewers. As of writing, 1717 people have liked the picture and the comments have glommed together into an equally gooey mass of desire. "Don't like sweets," one began to protest, "but love your sweets." "Omg," another exclaimed. A third turned their attention to Robert Irvine himself. "Just watched this last night looked so good! Your hand on another note...OUCH." But after producing a bake with such a tempting visual texture, a slightly burned hand might be considered worth it.
You can make the s'mores skillet as well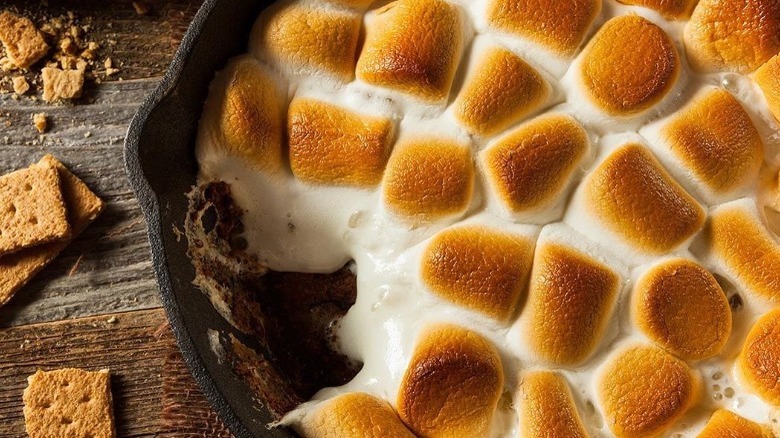 Instagram
If Robert Irvine's Instagram post has permanently whetted your appetite, fear not. You will not have to live out your days with a tongue listless for a dessert it could never taste. He has shared the recipe both on Instagram and on his website.
Irvine's peanut butter chocolate s'mores bake calls for every decadence. You will need butter, semi-sweet chocolate chips, peanut butter, powdered sugar, Rice Krispies cereal, cocoa powder, graham cracker crumbs, a whole bag of jumbo marshmallows, and some chocolate syrup.
Begin by preheating the oven to 350 degrees Fahrenheit. Melt the butter and chocolate chips together, then take that melted butter and mix with peanut butter, powdered sugar, Rice Krispies, and cocoa powder. Once you've thoroughly mixed everything, plop it into a cast iron skillet and cover with an even layer of graham crackers followed by a layer of marshmallows. Cook the dish for twenty minutes, browning and melting the marshmallows. Enjoy.