José Andrés Receives Princesa De Asturias Award For Humanitarianism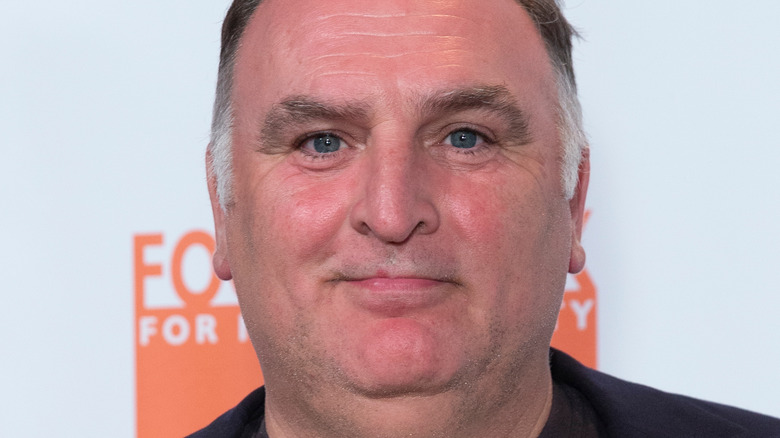 lev radin/Shutterstock
Each year, the Fundación Princesa de Asturias (Princess of Asturias Foundation), which takes its name from Spanish Crown Princess Leonor, gives out eight awards corresponding to different fields of achievement, including sports, or art, and technical and scientific research (via the foundation's website). It further rewards honorees with 50,000-euro ($56,700). José Andrés, a native of Spain and naturalized U.S. citizen, recently received the Princesa de Asturias Award of Concord, which recognized him and his World Central Kitchen for "offering extraordinarily fast and efficient on-the-ground response to social and nutritional emergencies" (via AP). The efforts of World Central Kitchen are succinctly captured by its website: "A hot meal when it's needed most."
Andrés accepted the award with his friend and partner Nate Mook of World Central Kitchen. Reacting on Twitter, the chef shared, "This is award is for all of us my brother...Thank you for showing me the way all those years ago! Love you! Now we get back to work... #ChefsForTheWorld." Mook also responded to the honor, writing, "Last night I had the fortune to stand with my friend & partner in service as he & @WCKitchen received the Princesa de Asturias award in Spain. But this recognition is truly for everyone who makes WCK's work possible ... It was an honor to represent you" (via Twitter).
Chef Andres and World Central Kitchen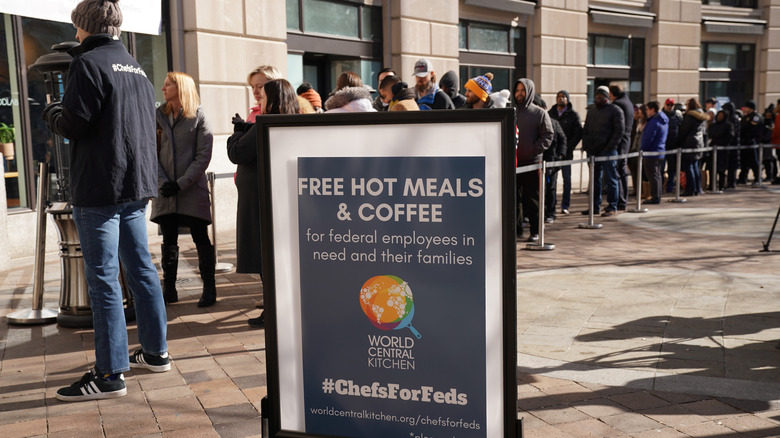 Phil Pasquini/Shutterstock
World Central Kitchen was founded by José Andrés and his wife Patricia in response to a 2010 earthquake that desolated Haiti (via 7News). The organization has since gone on to provide millions of meals after disasters. Following 2017's Hurricane Maria, WCK served 3.6 million meals in Puerto Rico. Amid the COVID-19 pandemic, it provided hot meals to workers in the United States (via AP). When tragedy struck Haiti again in 2021, Andrés and his organization sprang into action.
Many World Central Kitchen programs work to "empower communities" through food. The initiatives include skills training, and food production support to help people better withstand disasters in the future (via World Central Kitchen). Understandably, such humanitarian efforts earned high praise and an even higher honor from the Fundación Princesa de Asturias. 
Andrés shared a clip of his award acceptance speech along with the text, "I believe there is a better path ahead for the world if we understand the power of food. This award is not just for me, it is shared with the people of @wckitchen who feed the hungry and uplift communities through the power of food. Thank you @CasaReal @fpa" (via Twitter).