How Jose Andres And The Word Central Kitchen Are Preparing For Hurricane Ida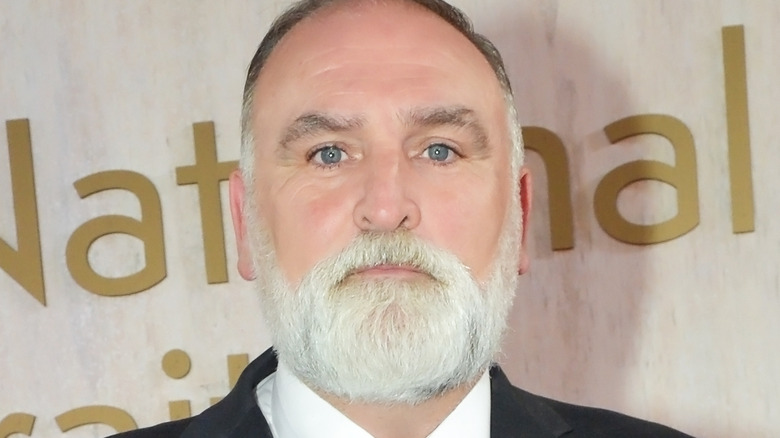 Shannon Finney/Getty Images
Arriving on the anniversary of Hurricane Katrina, Hurricane Ida made landfall on Sunday near Port Fourchon, Louisiana with winds just under 157 mph, the threshold for a Category 5 rating (via NBC). Classified by the National Hurricane Center as "an extremely dangerous category 4 hurricane," Ida has already left more than 800,000 without power in Louisiana, according to a recent report from NPR. Fortunately for those in the area, chefs are rallying to the cause.
José Andrés, a famous Spanish-born chef and head of World Central Kitchen, is pitching in to the hurricane relief effort with the donation of hundreds of sandwiches to Louisiana homeless shelters. In a post on Twitter on Sunday, Andrés shared a time-lapse video of World Central Kitchen chefs in a factory-line assembling dozens of sandwiches. "We are getting prepared in New Orleans! Ida now almost Category 5 Hurricane... [World Central Kitchen] teams will be safe through storm & ready to start cooking!" he wrote in the August 29 post's caption.
José Andrés is offering around the clock relief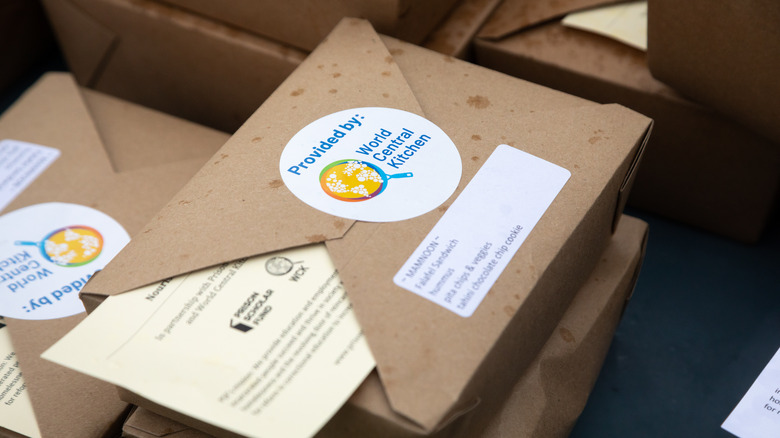 VDB Photos/Shutterstock
Andrés has a long career of humanitarian aid. In 2010, along with wife Patricia, the chef launched World Central Kitchen in hopes of using food "to empower communities and strengthen economies" and "quickly learned that food is a powerful tool to heal communities in times of crisis and beyond" (via World Central Kitchen). Notably, World Central Kitchen answered calls for relief following the massive bushfires in Australia, the deadly explosion in Lebanon, and the devastating hurricanes in Central America.
Most recently, Andrés was overseeing World Central Kitchen operations in Haiti. The nonprofit was contributing to relief-efforts in the area following an earthquake which struck the country's southern region (via NPR). Hurricane Ida has brought Andrés back stateside, however, and after departing from Haiti early Sunday morning, he was back at work in Louisiana on Sunday afternoon, speaking to one of his World Central Kitchen managers in a video posted to Twitter about his three Louisiana-based kitchens that were preparing over 100,000 meals for local homeless shelters.