This Is Valerie Bertinelli's Most Requested Dish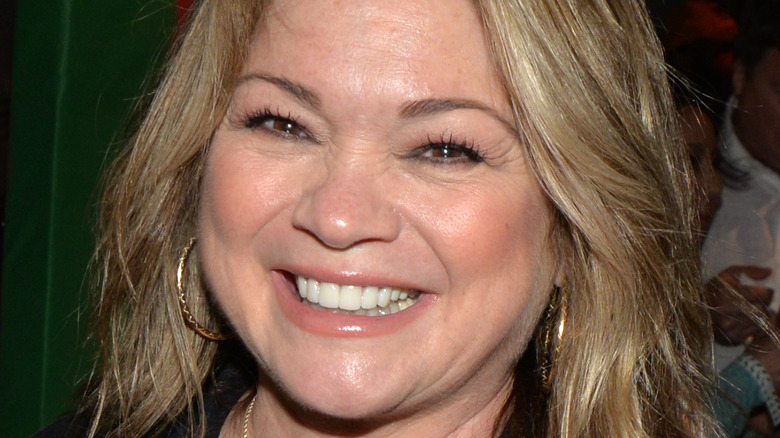 Manny Hernandez/Getty Images
Actress and chef Valerie Bertinelli has been a source of inspiration for many. According to The Philadelphia Inquirer, she decided to turn her love of cooking into her own show on the Food Network, "Valerie's Home Cooking," later in life, and also wrote cookbooks filled with delicious recipes. She was pretty self-aware about the entire process. "By cooking on camera, it's a whole different animal than cooking at home," she explained, adding that it was easy for her to face the camera and cook because she has worked as an actress.
As per the chef, cooking food gives people the opportunity to bond with their family members. She takes this pretty seriously herself and ensures that dinnertime is a family meal (via Food & Wine.) "It's more about coming together to share conversation than it is about consuming a meal. The best way to get everyone to the table on time is to let the aroma of a delicious meal serve as its own calling card," she once explained.
Also, as a chef, Bertinelli looks up to her mother for inspiration. According to the Food Network, she especially enjoys her mom's risotto and roast chicken and has been trying to recreate the former for many years. As for her own speciality, Bertinelli believes that honor goes to a dish that's time-consuming but worth the effort.
Valerie Bertinelli's gumbo is especially popular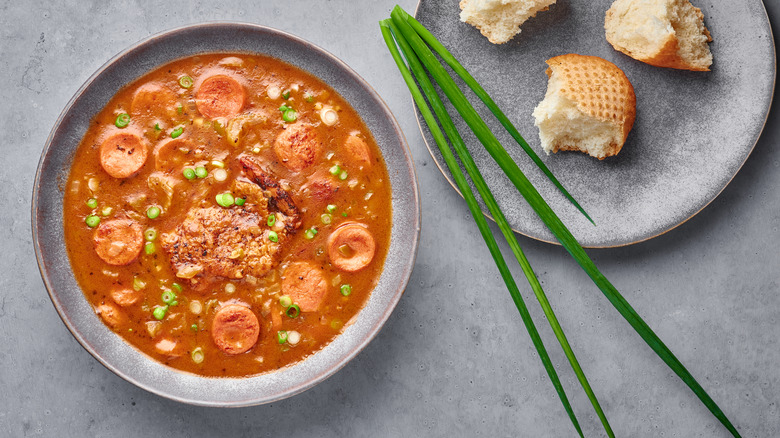 Kravtzov/Shutterstock
As per the Food Network, Bertinelli is often asked about one of her most requested dishes: Gumbo. She said that it takes her a long time to prepare it and her husband, Tom Vitale, usually likes being a part of it. "It's something that I make once or twice a year ... and it takes me all day to do it, and I do it with my husband, which is always nice," she said.
She's especially fond of a recipe that she picked up from her brother and his wife. The chef added her own tweaks to it and said that it's a really "fun" dish to prepare and is always tasty. The chicken and sausage gumbo recipe has loads of vegetables, including tomatoes, onions, and okra (via Food Network). Bertinelli also likes to spruce up the dish with simple but delicious seasoning options, such as kosher salt, black pepper, and hot sauce.