Valerie Bertinelli Reveals Where She Got Her Love Of Cooking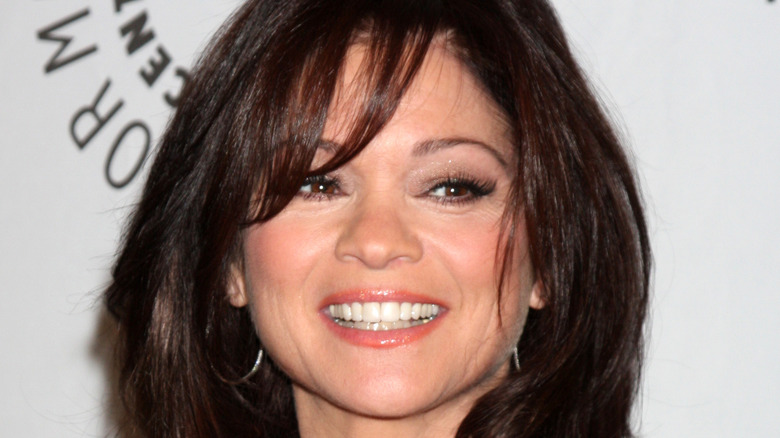 Joe Seer/Shutterstock
We're big fans of Valerie Bertinelli, host of the Food Network series "Valerie's Home Cooking," as well as the author of several cookbooks. The food star, who also happens to be a Golden Globe award-winning actress that starred on the classic sitcom "One Day at a Time," has had a diverse career both on and offscreen — and we've paid attention. We've covered everything from Bertinelli's impressive networth to the first dish she ever made to her love of listening to music while cooking.
As you might have inferred from her last name, Bertinelli has Italian roots (via Ancestry). Her father's side of the family hails from Lanzo, Italy, and Bertinelli often shares Italian-inspired recipes such as a veggie pie that's chock full of mozzarella and an Italian wedding soup dish that's packed with escarole, garlic, and beef meatballs. As the star shared with Food Network, her love of Italian food goes back — way back. 
Valerie Bertinelli's Italian nonna inspired her to cook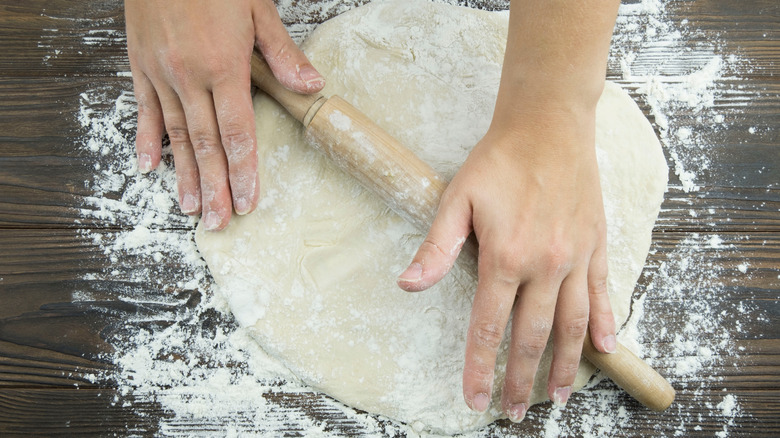 Igor Zvencom/Shutterstock
Cooking star Valerie Bertinelli's Italian heritage often shines through in her food. And as she shared with Food Network, her love of Italian cooking can be traced back to a very young age. In fact, one of her earliest food memories is watching her father's mother whip up Italian delicacies in the family kitchen. "I [remember] sitting on the stool watching my nonni roll out gnocchi, cappelletti, and fry bread," Bertinelli explained. The latter dish referring to Italian frittelle, which can be stuffed with a variety of fillings. 
Her grandmother would ask her "what I wanted in the fry bread, whether I wanted it sweet or savory, jelly or cheese. I still have her rolling pin, and it's probably one of my most-prized possessions." Bertinelli's mother wasn't of Italian descent, but she still loved to cook. The food star remembers seeing her masking meals often, in an era when many parents were inclined to turn towards convenience food. Bertinelli said she fondly recalls "watching my mom cook three meals without a microwave."