These Are Amanda Freitag's Favorite Late-Night Snacks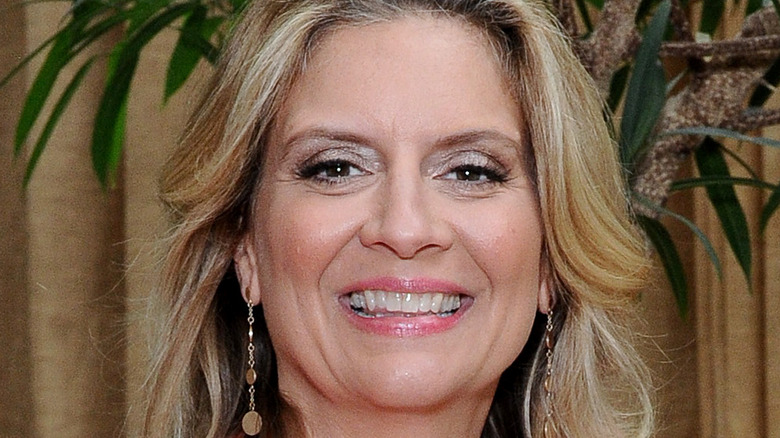 Daniel Zuchnik/Getty Images
When it comes to munching on snacks, everyone has their favorite ones and they're usually not carrot sticks and celery. Most people want to reach for a bag of potato chips, ice cream, or cookies. Cravings may also be influenced depending on the time of day. So when it's late at night and you're feeling hungry or simply want to eat something, you likely have your go-to snacks. But what about the snaking habits of celebrity chefs, especially late at night? Amanda Freitag, celebrity chef, cookbook author, and judge on the TV show "Chopped" on the Food Network is spilling the beans on what she enjoys late in the evening when she's hungry or simply wants to nibble.
If you're curious about what Freitag reaches for in the late hours, you may be pleasantly surprised. Because chefs are often in the limelight, it can be easy to think they don't get cravings or the desire to snack. But, the truth is, they're just as human as the average person.
Amanda Freitag has salty and sweet favorites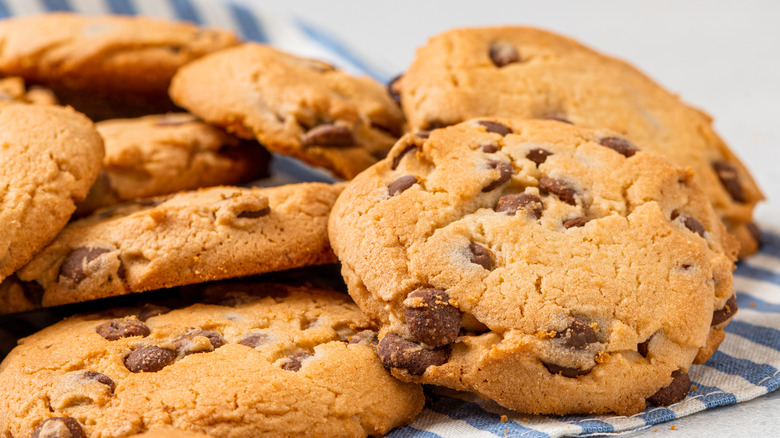 Svetlana Monyakova/Shutterstock
For Freitag, her snack choices all depend on what she's in the mood for. After all, how we feel definitely influences what we want to eat. Sometimes we may crave something sweet, while at other moments, we prefer something salty. When Freitag is in the mood for something sweet, she loves the all-Americana favorite of a glass of milk with chocolate chip cookies (per Food Network). Who can resist the classic combination of chocolate chip cookies dipped in milk? Freitag definitely has good taste in indulging in a sweet snack. 
But when she wants something savory, she reaches for a bag of tortilla chips and dips them into a heaping bowl of guacamole (via Food Network). "Salty is tortilla chips and guacamole," she shared. Now tortilla chips and guacamole is a delectable snack most may consider to eat at any time of day. Are you surprised by Freitag's choices?