The Real Reason Michael Symon Closed So Many Of His Restaurants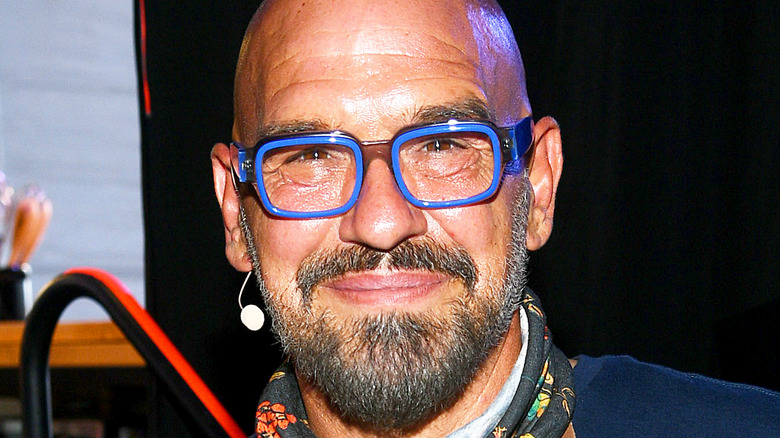 Dave Kotinsky/Getty Images
Are you a fan of celebrity chef Michael Symon? You might know this Cleveland-born chef for his early Food Network appearances on shows such as "Ready... Set... Cook!" and "Food Nation with Bobby Flay," his 2008 win of "The Next Iron Chef," and his frequent hosting duties of past shows such as "The Melting Pot" (via Food Network). But long before Symon was a television star, he was working hard in the restaurant business, opening his first hometown spot with his wife Liz way back in 1997 (via USA Today). Recognition came quickly, with Food & Wine naming Symon as its top new chef the following year, and a quick succession of restaurant openings followed until the chef racked up an astounding 21 eateries.
Today, though, Symon remains at the helm of only five restaurants, with just one spot, Mabel's BBQ, left open in his hometown (per his official website). Recently, on Twitter, a fan asked the chef what happened to all those other restaurants. Read on to see what Symon replied.
Michael Symon is taking more time for his family these days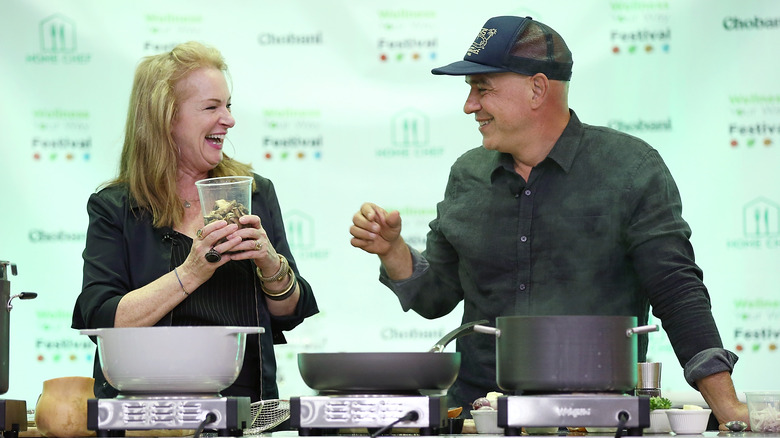 Phillip Faraone/Getty Images
As mentioned above, Michael Symon has been in the restaurant game since the late 1990s, when he opened his first spot with his wife Liz in his hometown of Cleveland (via USA Today). The chef counts legions of devoted fans — many hailing from Cleveland and the greater midwest — and so it comes as no surprise that they'd eventually inquire as to what happened to his other restaurants.
According to Symon, there are multiple reasons for the closure of his restaurants, including the sale of the Lolita building, the effects of the pandemic, and his desire to take more time to spend with family. "Sold the building several years ago ... pandemic affected others ... also trying to spend more time with family and grandkids. 34 years of 80-100 hour weeks gave me very little family time," he tweeted.
We're all for the chef taking more time with his clan — especially when he shares adorable photos of his grandkids.