Padma Lakshmi's Doggie Halloween Fashion Show Has Fans Freaking Out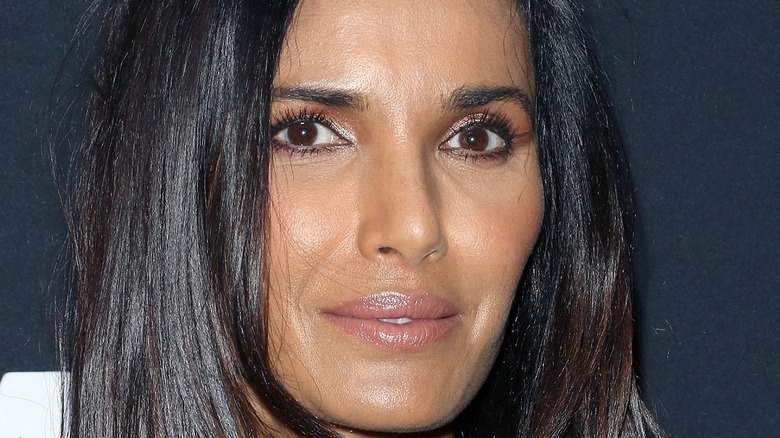 Jim Spellman/Getty
They say you can't teach an old dog new tricks, but it seems a rescue dog can teach a celebrity chef new depths of dog love. Of this, we have empirical evidence, and by that, we mean the heartwarming tale of how Padma Lakshmi adopted a chihuahua mix last year, fell in love with sweet pup, and, in so doing, found that she'd become a "dog person." If that all sounds kind of dramatic, that's because it actually does represent quite the sea-change for Lakshmi, who adopted "Divina" seemingly somewhat reluctantly and with an eye to it not working out (via Instagram). 
Now, look at Lakshmi, who, earlier today, posted a video to Instagram in which she dotes on Divina like she's a member of her canine entourage. In the video, the doggie, who seems to have put the "diva" in "Divina," puts on a one-"good-girl" fashion show, modeling a selection of fetching Halloween couture.
"You already know my family loves Spooky Season!!" wrote Lakshmi to her 1.1 million followers. "This is Divina's first Halloween since we adopted her last year! What's your fave?" she asked, referring to the adorable costumes worn by Divina in the video, including a lobster costume, a cow costume, and what appears to be an eyeglass-wearing Paula Deen costume, although the comments keep referring to this last one as "grandma." From the comments to Lakshmi's post, it would appear that Lakshmi's doggie Halloween fashion show has fans losing it.
Fans are really loving the 'grandma' costume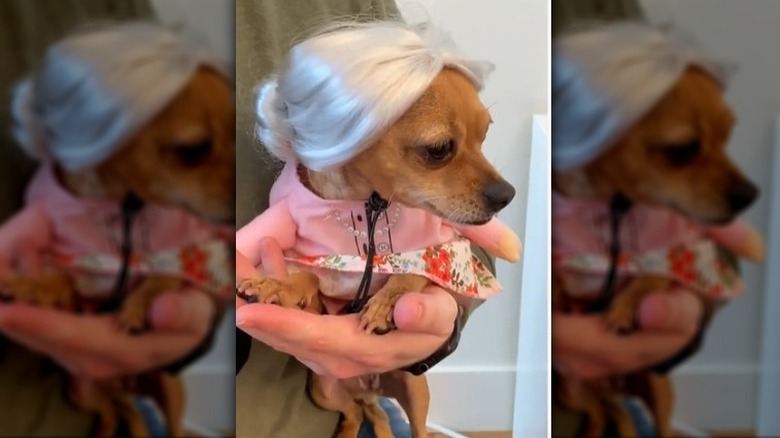 https://www.instagram.com/p/CVibrl2jqap/
Nearly one year after Padma Lakshmi let her daughter, Krishna, convince her they should adopt a pup (via Instagram), Padma Lakshmi's transformation into capital D, capital P, Dog Person is so complete that her fans are basically freaking out — in a good way, of course. "Still processing your entry into the world of dog people and now this?" wrote one fan whose head was apparently exploding from the happy ending to Lakshmi's doggie adoption story (via Instagram). Most of the comments, however, did not spend much time focusing on what a doggie-softie Lakshmi has become. Rather, they actually did as Lakshmi had asked in her OP, which was to vote for Divina's best costume.
Although it's too soon to tell which costume will turn out to be the number one fan favorite — or even whether anyone is going to bother to count the votes (made primarily by emoticon, which only makes the whole thing more adorable, right?). But at this moment, it would appear that the costume commenters are referring to as "grandma" and "the first one, with the pearls" is getting the most love. Stay tuned. The reaction to Padma Lakshmi's doggie Halloween fashion show has only just begun.