The One Dish Marcus Samuelsson Never Makes At Home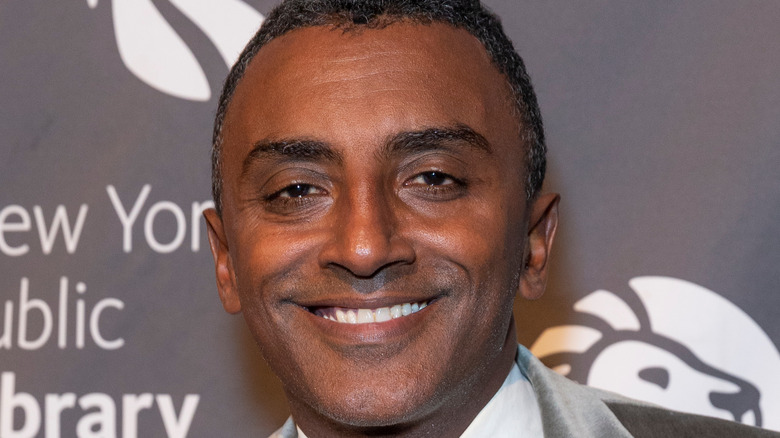 Lev Radin/Shutterstock
When it comes to chicken, Marcus Samuelsson knows what he's talking about. From chicken wings to chicken and waffles, the renowned chef makes some of the best fried chicken — or "yardbird," as he calls it — in New York at his famous restaurant, Red Rooster Harlem. Unsurprisingly, Samuelsson described chicken to Tasty as one of his favorite foods. But there's one form of it he never prepares himself: General Tso's chicken. In an interview with Food Network, Sameulsson referred to General Tso's chicken as the one dish he always orders out. It's something he'd never make from scratch.
There's no doubt Samuelsson could technically make a better version of the Chinese takeout staple, but apparently that's not how the chef rolls. "For me as a chef, it's all about sharing, all about trust, and having an experience that's gonna be super delicious," he told Tasty. So even though General Tso's chicken is far from gourmet food, as long as it tastes good, that's all that matters.
General Tso's chicken isn't authentic Chinese food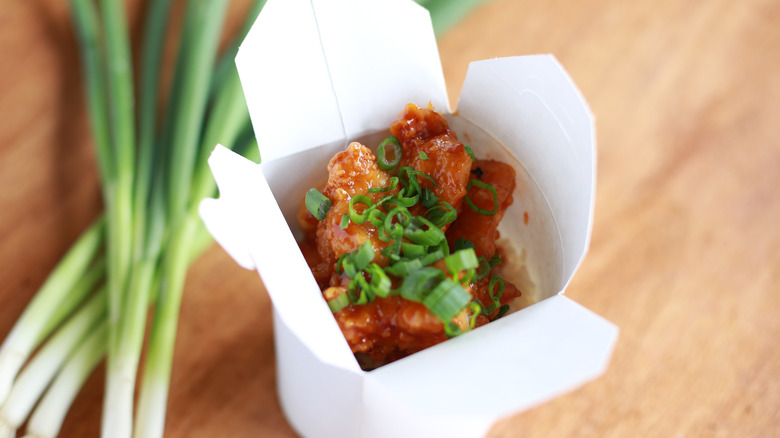 Ada Oliver/Shutterstock
It's clear that Marcus Samuelsson's culinary expertise goes beyond a single cuisine — he was born in Ethiopia, raised in Sweden, and runs an American soul-food restaurant (via First We Feast). In fact, he told Tasty that experimenting with traditional recipes is a passion. "I've been introduced to so many different cultures, and each one really has something I bring back," Samuelsson explained. "A new technique, a new method, and I always try to bring it into my kitchen."
General Tso's chicken, however, doesn't fall into that category. Even though it's widely associated with Hunan cuisine, General Tso's chicken is actually an Americanized dish that you wouldn't find at any true Chinese restaurant, or even in Hunan for that matter (via The New York Times). It may taste good, but the recipe is not authentically Chinese. So like most of us, Samuelsson will gladly eat General Tso's chicken; but in terms of actually cooking it, apparently he'd rather focus on mastering more authentic dishes.