Valerie Bertinelli Is Defending This Controversial Halloween Candy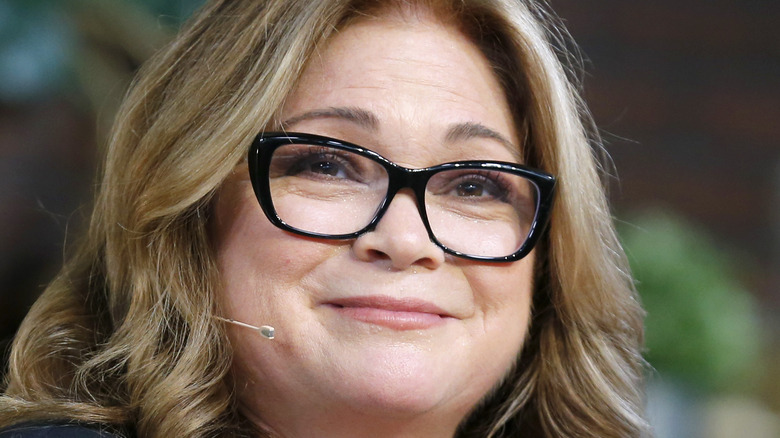 John Lamparski/Getty Images
Celebrity chef Valerie Bertinelli is definitely not afraid of expressing her food opinions. For example, she told Today that avocados are one of her favorite ingredients to use while cooking, and she really enjoys making stuffed avocados with some salmon. She reckons that the recipe is super healthy and tasty at the same time. Also, per Good Housekeeping, her son loves eating broccoli because he was a part of the cooking process for a long time. "With Wolfie, I was able to get him to start eating broccoli at a very young age because he would just sit in the kitchen with me and watch me do everything," she said.
Also, she is pretty self-aware and is always trying to learn about her relationship with food. "I'm [still] trying to figure out, then, where does my body fit into this? Even at 60, I'm still trying to figure out what my body likes and what it doesn't like, but I have to stay conscious when I eat," she explained.
The chef recently took to Twitter to praise a Halloween candy that is a rather polarizing option. She was pretty straightforward about it, too.
She loves Almond Joy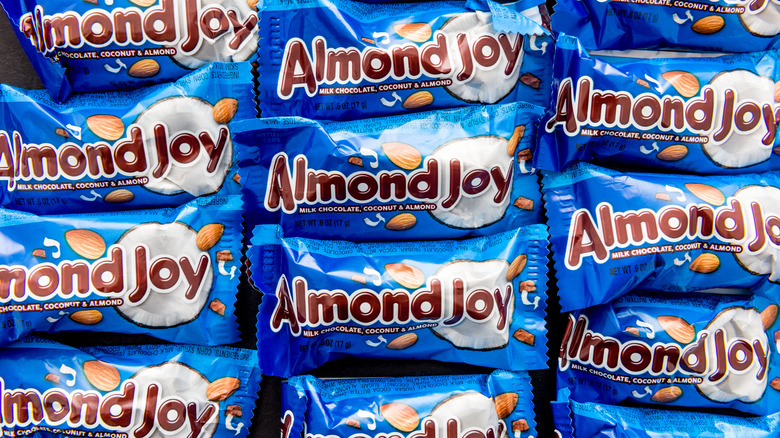 Keith Homan/Shutterstock
Well, as far as Valerie Bertinelli is concerned, Almond Joy is a great candy option for Halloween. "How in the world do you hate an Almond Joy? It is a macaroon and an almond covered in chocolate," she wrote on Twitter. "How do you hate THAT?" Someone posted that they simply can't stand the fact that the chocolate also has coconut. Another commentator agreed with Bertinelli and wrote, "Almond joy is a top tier candy bar."
Another Twitter user expressed admiration for Bertinelli and said that they didn't think it was possible to like her even more, but she proved them wrong with her hot take on Almond Joy. Well, the candy doesn't always get enough love, especially from children. According to a Redditor, there were abandoned packets of Almond Joy in their building courtyard during the Halloween season. "I guess the kids in my neighborhood dislike them so much they don't even bring them home," they added.