The Truth About Sabrina Coombs From Holiday Baking Championship Season 8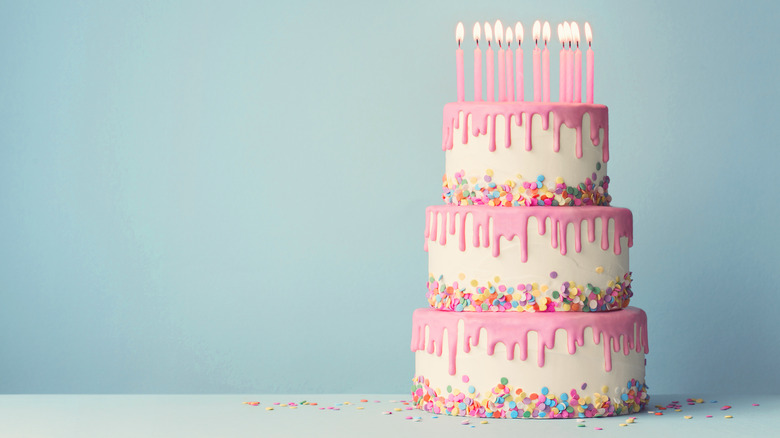 Ruth Black/Shutterstock
A TV show like "Holiday Baking Championship" is the result of hard work. According to an Insider piece, those who participate in the show have to prepare themselves for unexpected twists and turns. Celebrity chef Duff Goldman, who is often spotted as a judge on the series, once said, "One contestant can absolutely crush it all the way through a season and then one bad day can get them sent home. It's a tough break but them's the rules." Why does this happen? Well, as per Goldman, this helps ensure that the show is authentic. As Goldman explained, their goal is to ensure that "the only factor [in winning] is the food on the plate."
On the eighth season of "Holiday Baking Championship," per Food Network, twelve talented participants will try to overcome several challenges to win top honors — and a grand prize of $25,000. One of the contestants this time around is Sabrina Coombs, a pastry chef from Atlanta who is hoping to make her loved ones proud by winning the show.
Sabrina Coombs has a lot of experience
Sabrina Coombs has extensive experience in the culinary industry. According to her Facebook profile, she studied at Le Cordon Bleu College of Culinary Arts in Atlanta before working as a pastry chef at several locations. Some of the names on her resume include the Four Seasons Hotel, Omni Hotels & Resorts, and the Epicurean Hotel in Atlanta. Also, she was born in London and moved to Atlanta later which is where she grew up. She writes on LinkedIn, "I have made it my mission to bring European techniques to the diverse flavors of modern southern baking."
Also, here's a fun fact: Coombs has studied dance at a performing arts institution and is a trained ballerina. She believes that her cooking style is "focused" and mostly consists of simple, classy desserts that are rich in flavors. She feels very strongly about food, by the way. "It's a sense of community and engagement that brings family and friends together," she writes.