The Best Dish Duff Goldman Ever Judged On Holiday Baking Championship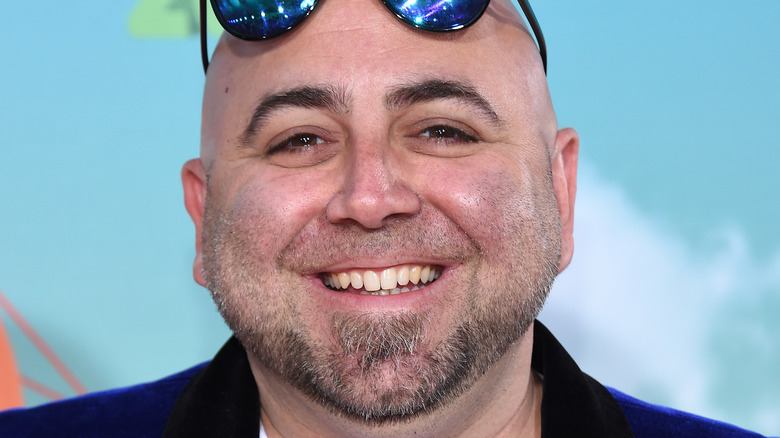 DFree/Shutterstock
Eating one of Duff Goldman's creations from Charm City Cakes feels like an honor in itself. But having Goldman try your food? Well, that just feels like a dream. Despite the rarity, there are a select number of people who have gotten the chance to compete on "Holiday Baking Championship," "Spring Baking Championship," or some of the other shows Goldman has judged over the years, and been blessed with the once-in-a-lifetime experience of hearing the Ace of Cake's thoughts on their food.
While getting Goldman's guidance is probably an invaluable experience for so many, have you ever wondered what his favorite creation he's ever judged was? Although he's certainly be treated to a number of tasty dishes over the past several years he's spent on reality television, he's only human, and there have surely been some that have stood out amongst the rest. If you've ever wondered about some of Goldman's favorite concoctions, keep reading to get the full breakdown.
Duff Goldman recalls a couple of his favorite Baking Championship moments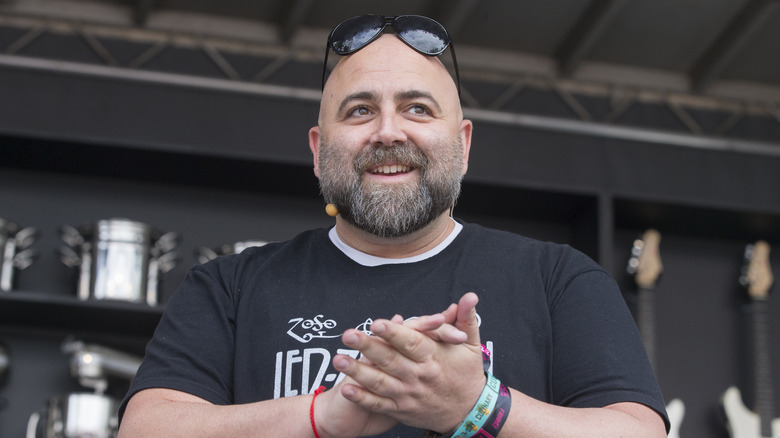 Sterling Munksgard/Shutterstock
During an interview with the Insider, Goldman looked back on some of the most memorable, impressive, and show-stopping items he's tried while judging baking competitions. The one that stands out most in his head — though he didn't specify it tasting the best — came from "Holiday Baking Championship." As he told the outlet, "The most memorable was hot-dog-flavored ice cream." Apparently, the contestant wasn't necessarily trying to make hot dog flavored ice cream, but it just happened after throwing together a bunch of savory ingredients. "It worked out — or it didn't, depending on how you look at it," Goldman joked.
However, the "most impressive" item from Goldman's career as a judge came when he was appearing on "Kid's Baking Championship" Season 6. At the time, 13-year-old Davis Sams crafted a Mona Lisa cookie mosaic. It's not surprising this one stood out in his head given Goldman's own reputation for making aesthetically pleasing desserts. If you've ever wondered how to impress the Food Network star, the answer is definitely culinary art. But if you want to be remembered, make a strange, accidentally-flavored dish and you'll be golden.