Padma Lakshmi Is No Longer Dating Her Poet Boyfriend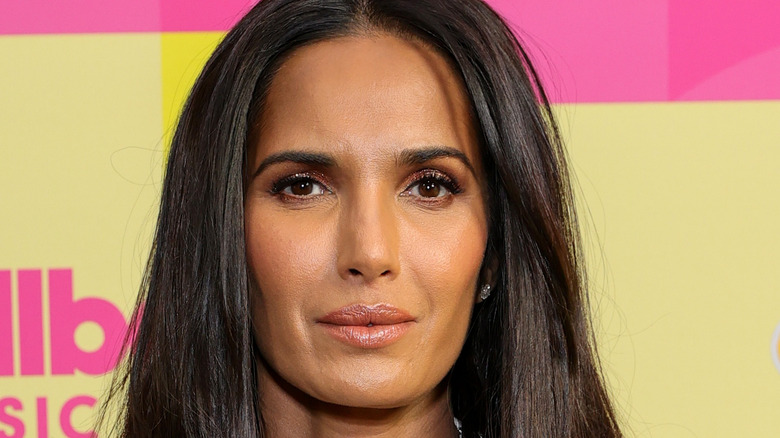 Rich Fury/Getty Images
Some people will probably be happy to learn that "Taste the Nation" host Padma Lakshmi is single once again. On a recent episode of "Watch What Happens Live," the host of Bravo's "Top Chef" told host Andy Cohen she's not dating anyone at the moment (via People).
Her single status comes on the heels of a relationship with poet and English professor Terrance Hayes. Hayes was a 2014 recipient of the prestigious MacArthur Fellowship and a 2010 recipient of the National Book Award, as well as other national awards. He is currently a professor of creative writing at New York University (per NYU).
Is it a surprise that Lakshmi is drawn to creative partners? In addition to a love of cooking, Lakshmi is also the creator and producer of the award-winning "Taste the Nation" series on Hulu and the author of several books. Lakshmi also created the Padma Collection of fine jewelry, as well as a home decor line by the same name.
Padma Lakshmi is focused on her daughter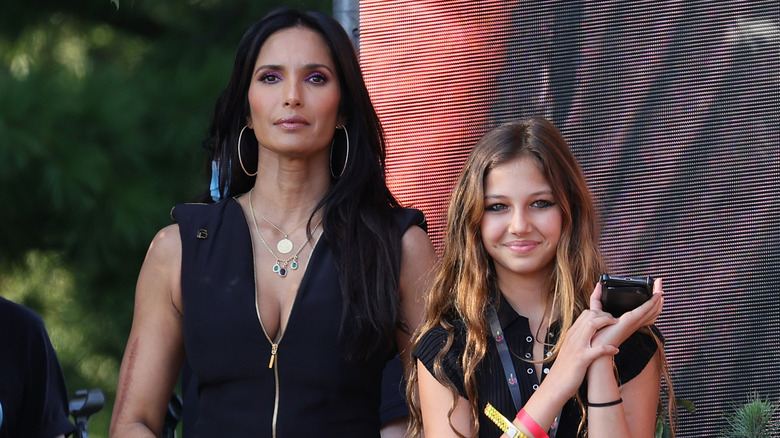 Theo Wargo/Getty Images
Asked by the often-cheeky Cohen if she is "still into poetry," Padma Lakshmi replied "correct," adding that she's "always been into poetry" no matter who she's dating, although she doesn't date much. Lakshmi has an 11-year-old daughter, Krishna Thea, with her former partner, Adam Dell. The couple was on and off from 2009 until early this year. Lakshmi has also been romantically linked to the famous author Salman Rushdie, billionaire financier Teddy Forstmann, and briefly to actor Richard Gere (per The List). In 2014, Lakshmi said, "I date a lot less as a single mom." Padma added that as she's gotten older, "it's harder to meet the right person. You just want to be careful because you have a family" (per Page Six).
Lakshmi appeared on Cohen's "WWHL" to promote the follow-up to the debut season of her award-winning docuseries "Taste the Nation with Padma Lakshmi." According to People, this four-part holiday installation will debut on Thursday, November 4.
Sometimes compared to late chef Anthony Bourdain's iconic food-and-travel-logue "Parts Unknown" (via The Atlantic), "Taste the Nation" explores America and its cultures through its diverse cuisines. The holiday installation will look at the traditions of Thanksgiving, Hanukkah, New Years, Christmas, Seollal, and Nochebuena and explore their cultural significance and, of course, their foods.
As for the dating life of this talented host, author, producer, entrepreneur, and mother? Time will tell if Padma Lakshmi can fit a date or two into her busy calendar.