The Worst Appetizer At Applebee's According To 22% Of People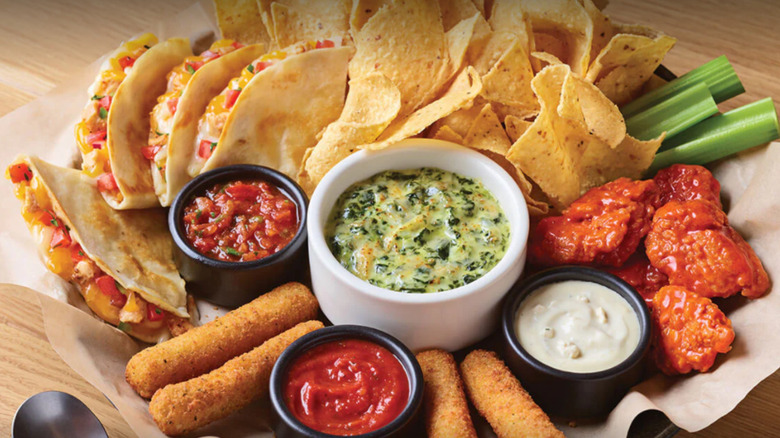 Applebee's
When it comes to eating at Applebee's, experts recommend you stay away from a bunch of its menu items. According to Eat This, Not That!, diners need to think twice before ordering the calorie-ridden Quesadilla Burger, Whiskey Bacon Burger, or The Prime Rib Dipper. While others suggest staying clear from unhealthy options like the Fish and Chips, Salsa Verde Beef Nachos, or The Classic Combo, per The Daily Meal. It's clear there's a lot of opinions about which Applebee's entrées to avoid, but you might not hear as much chatter regarding the restaurant's appetizers.
If you have ever wanted to know which starters fare worse at the restaurant, the wait has come to an end. A recent Mashed poll that consisted of 604 respondents from the U.S., has now definitively found out which starting items rank the lowest for diners. Only 12.75% of participants decided that Applebee's onion rings ranked as the worst starter, while 14.57% of pollsters hated the White Queso Dip the most. Even more despised the Boneless Wings, which 15.23% of those polled couldn't stand, while 16.56% didn't like the Brew Pub Pretzels and Beer Cheese. With these options out of the way, two items repelled the highest number of diners.
The worst way to start an Applebee's meal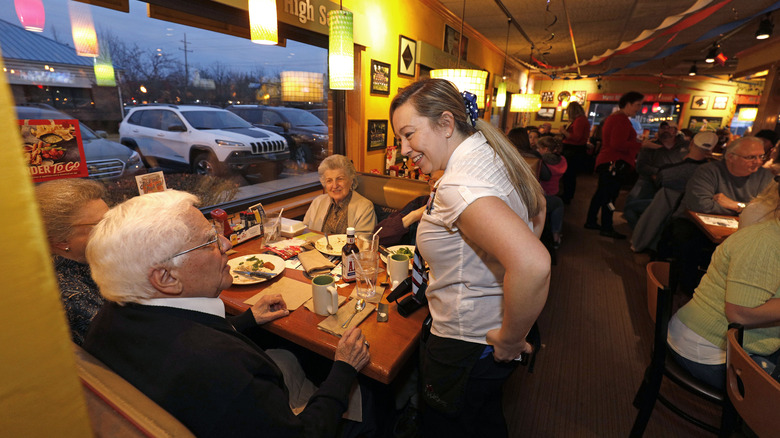 Bill Pugliano/Getty Images
Mashed survey respondents had to decide if Applebee's Spinach Artichoke Dip or the Chicken Wonton Tacos ranked as the very worst appetizer. With the results tallied, Spinach Artichoke Dip turned away 18.71% of those polled, while Chicken Wonton Tacos came in as the worst ranked appetizer, with 22.19% of people declaring them the worst Applebee's starters. The poll didn't allow participants to reveal their reasoning, leaving readers to speculate why the tacos did so poorly.
When tasted, reviewers have less harsh words regarding this particular starter. According to Insider, one critic found the Chicken Wonton Tacos to be one of the best items they tasted at Applebee's thanks to the vinegary tartness of the Asian slaw mixed with the sweet chile sauce, in addition to the unique flavors found inside each bite. Another online diner couldn't get enough of the Chicken Wonton Tacos, saying, "We shared Chicken Wonton Tacos (I could eat them all day)... everything was SO GOOD" (via Tripadvisor). So, next time you need to enjoy an appetizer for yourself at Applebee's, take these opinions to heart and make an informed decision when you want to start your meal right.