Padma Lakshmi Wants You To Know The True Thanksgiving Story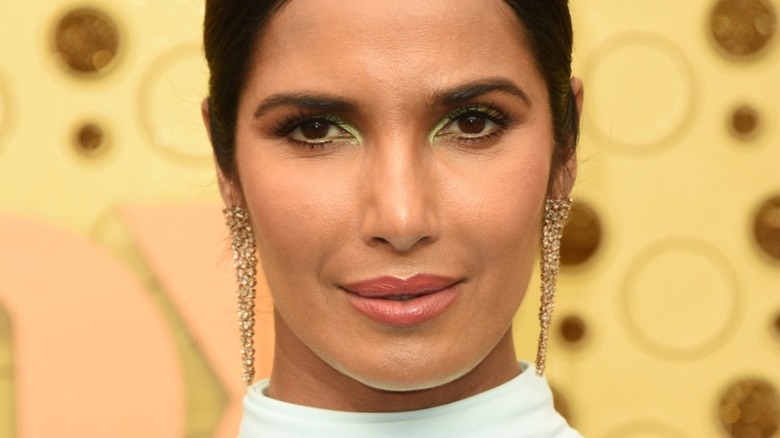 Kathy Hutchins/Shutterstock
On November 4, the first episode of Padma Lakshmi's "Taste the Nation: Holiday Edition" airs on Hulu. In her tweet promoting the season premiere, Lakshmi shares the episode will focus on Thanksgiving. "In this episode we uncover the truth about Thanksgiving and the resilience of the Mashpee and Aquinnah Wampanoag Nation," Lakshmi explained.
"We didn't greet the pilgrims and go 'Oh welcome, we have turkey,'" one person interviewed by Lakshmi states in an embedded teaser trailer. Presumably, the episode will examine how the mythos of Thanksgiving gives credence to the colonial project of the country. According to The Washington Post, there is still some lingering "regret" amongst the Wampanoag over helping the Pilgrims and resentment for how that decision has caused them to be "marginalized and misrepresented in U.S. history" for the last four centuries. Given Lakshmi's tweet, it's safe to presume the episode will cover those often ignored parts of the Thanksgiving story.
"I will now have to resubscribe to hulu so i can watch," one fan commented.
This is the point of the show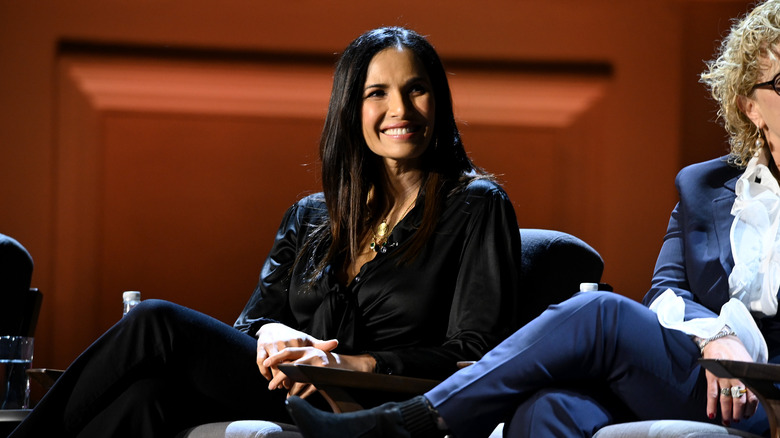 Noam Galai/Getty Images
Choosing to show the darker side of the Thanksgiving story in the weeks leading up to the holiday is a very deliberate choice. It shows what the intentions of the show are. "The title is a riff on 'Face the Nation,' so it's really a political show disguised as a food show," Padma Lakshmi explained to The Wrap. "I love lifestyle shows, but there were enough of them to allow me to do something else in this next phase of my career." 
"Taste the Nation" generally focuses on the experiences of immigrant communities in the U.S., with the obvious exception for the "Holiday Edition" being the Thanksgiving episode. Other "Taste the Nation: Holiday Edition" episodes will focus on Korean New Year, Hanukkah and the Jewish American experience, and the culture surrounding Miami's Cuban community during Noche Buena (via Decider). Almost certainly, the show will dig in deep on those experiences, both painful and celebratory, as it is a travelogue that wants to explore more than just meals. For example, Decider notes that in the episode on Korean New Year, the topic of conversation jumps from treats to hate crimes committed against Asian Americans.
Viewers can tune in after November 4 to discover what Laskhmi has learned from the Wampanoag Nation about the true history of this American holiday.